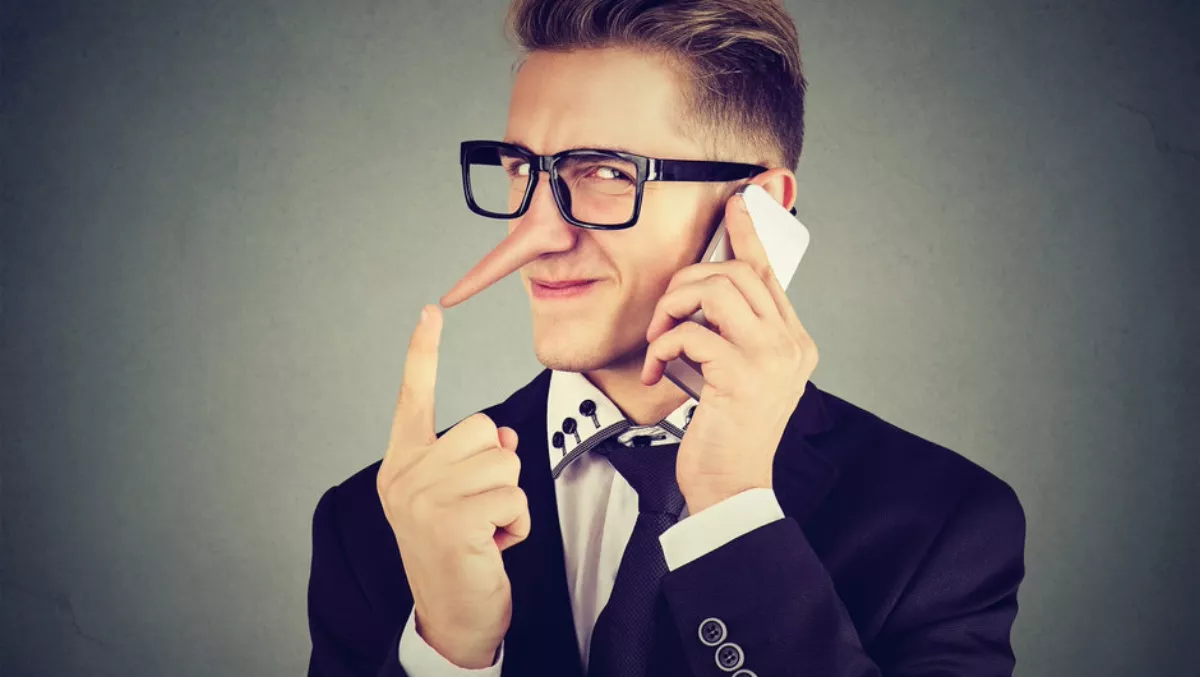 "Is this for real?" The reality of fraud against New Zealanders
FYI, this story is more than a year old
Is this for real? More often than not these days it can be hard to tell, and it's okay to be a bit suspicious, especially when it comes to fraud.
This week is Fraud Awareness Week, which is bringing many experts and people together to talk about how to deal with the issue.
This week Westpac Bank also published statistics showing that its financial crime team has stopped more than $22 million from being lost to fraud. Despite those blocks, Kiwis are losing more money to fraud than ever before.
Between April and June 2018 Netsafe received 2824 scam and fraud reports. As of September 2018 New Zealanders have reported losses of $26 million - more than double the $10.1 million lost in all of 2017.
Another figure from the Banking Ombudsman puts the losses at $70 million due to fraud-related scams.
"Some industry commentators estimate $500 million is probably a more accurate figure. A lot of scams go unreported, either because the amount is quite small, or embarrassingly large, or people feel there is nothing the banks or authorities can do to help them," says Banking Ombudsman Nicola Sladden.
No matter which figures you quote, the problem is huge.
"Fraudsters are always coming up with new ways to steal our money. They trick people into handing over personal information," says New Zealand Bankers' Association acting chief executive, Antony Buick-Constable.
"Once they have your bank account details and PIN or password they can access your identity and your money. In some cases they may try to scare or blackmail you into paying them or handing over information."
The effects of fraud are also getting a voice – many people have shared their stories, including 78-year-old Margaret Taylor.
"She got a call from a man, claiming to be from telecom company Slingshot, who said someone in Wellington was using her internet connection to download pornography," the Banking Ombudsman explains.
"Margaret asked him some questions, and he gave convincing answers. He then pressured her to quickly cut off the so-called "intruder". She agreed and began to divulge confidential information.
"It was only the arrival home of her tech-savvy flatmate Leanne Warr, who realised the man was hacking into her bank accounts, that saved the day."
Buick-Constable says it's okay to be suspicious and take your time. Often fraudsters will pretend to be your internet provider, bank, a government agency, or another trustworthy provider.
In a new twist, some fraudsters arepretending to be law enforcement agencies that are trying to catch fraudsters. The scheming, it seems, never ends. And generally it's the older generation that is targeted most.
The Westpac survey found that out of 1003 respondents, 30% were worried that their parents are at risk, and 26% are worried that their grandparents are at risk.
"People are especially worried for the older generations. These scammers know how to pressure vulnerable people into quickly giving away confidential details such as PIN numbers, or into transferring money out of their accounts," the survey says.
"If you have family members who are not technologically savvy, now is the time to talk to them about staying safe online, says Detective Superintendent Iain Chapman.
"No one can afford to let down their guard for a moment – especially not older customers who are more often victims because of their lack of awareness about the internet, current scams and what to do when they get suspicious emails, calls and offers," adds Sladden.
While New Zealand organisations including BNZ, Spark and Netsafe have made active efforts to boost scam and fraud education, but at the end of the day it's up to everyone to be sceptical.
The Banking Ombudsman Scheme has gone as far as commissioning TV and radio ads that explain simple steps to beat scammers at their own game.
Buick-Constable adds that people should only give personal information to people and businesses they are sure they can trust.
If a business calls out of the blue, ask them to verify their employee IDs and call the company back to make sure it really is them.
Always question uninvited approaches in case it is a scam. Instead, contact the company directly using a known email or phone number," says Sladden.
A genuine bank or organisation will never contact you to ask for your PIN, password or to move money to another account.
Never click on a link in an unexpected email or text – you could be giving access to your personal and financial details.
Always question uninvited approaches in case it is a scam.
Instead, contact the company directly using a known email or phone number.
Don't assume an email or phone call is authentic – just because someone knows your basic details (name and address, or mother's maiden name) it doesn't mean they are genuine.
Don't be rushed into making a decision or financial transaction on the spot – a genuine bank or trusted organisation would never do this.
Listen to your instincts – if something feels wrong then it generally is.
Visit the Scamwatch page for more information on how you can prevent yourself, family and friends from being scammed.
Related stories
Top stories