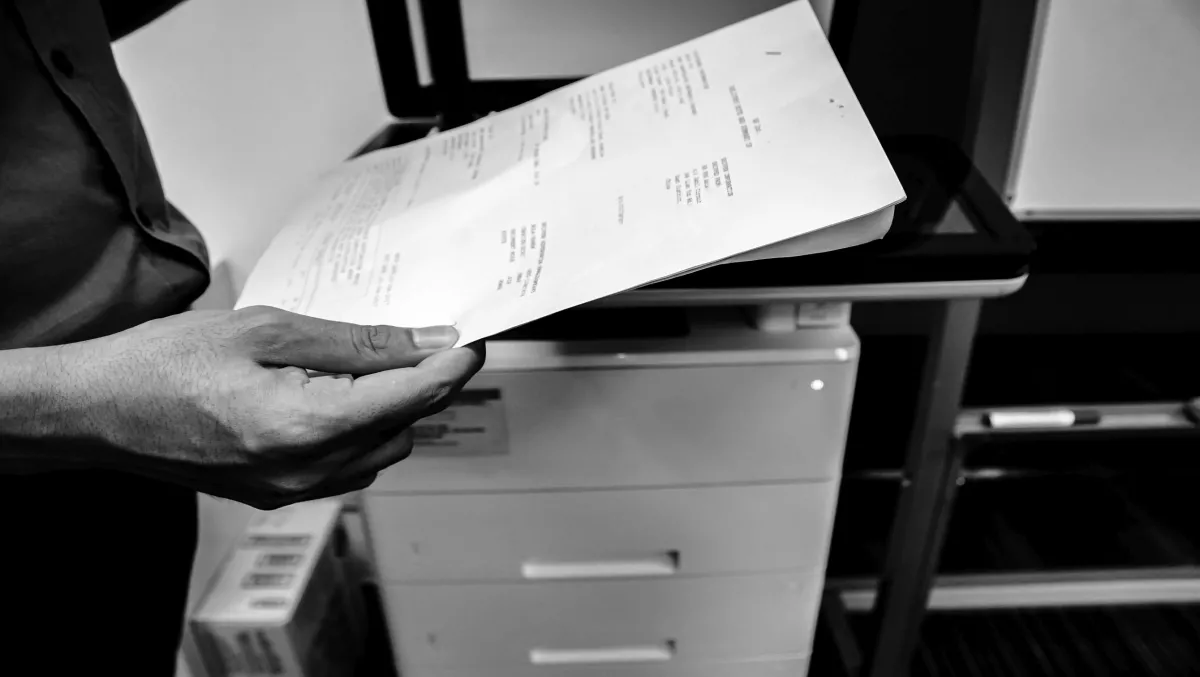 Interview: Y Soft explains why security in print management can't be an oversight
FYI, this story is more than a year old
Y Soft is a company that takes the security of print management seriously with the ultimate goal of helping enterprises build smart business that runs faster.
Hyder Mohammed is Y Soft's solution architect and channel manager for Australia and New Zealand. He's responsible for designing solutions for enterprises and working with IT managers to understand their business requirements. We talked to him about print management and some of the security concerns that go with it.
"Many organisations are usually not aware of what the print industry can offer, and part of my role is to bring them up to speed on the latest technological advancements such as workflow automation, 3D print management, and how print will fit in their cloud strategy," he says.
The security of print management in enterprises can sometimes be overlooked, so what is causing the oversight?
"Many organisations don't consider security of their endpoints such as print devices, this is an area they should be looking into more often.
Scanning to email seems like such a convenient way of digitising documents in the workplace and the 72% of people who use it certainly illustrates its popularity. Why is it such a common workplace tool, and from your experience, are organisations sufficiently aware of the dangers?
As the first way to transform paper into digital, scan to email is a popular method and it is fairly easy to do. And, it should be noted for one-off documents, it is still fine to do. However, for organisations that routinely need to keep digital documents, it has many dangers once the scan is in an individual's mailbox. Here are a few:
· It is very easy to accidentally forward to the wrong person, especially dangerous if it is confidential or sensitive information; or purposely send it to external recipients.
· Digital documents are stored somewhere, either in a document repository like DropBox for Business, an Enterprise Content Management (ECM) system or a specific application. Scan to email does not provide any accuracy or consistency in how documents are scanned.
Think about file name protocols, whether they a document is scanned in black and white or colour, at what resolution, and in what format. Many decisions are left to the user with scan to email. For the business, this is a nightmare. For businesses with strict compliance requirements, such as healthcare, this becomes an even bigger headache.
· Scan to email creates an image file. In other words, once it is stored somewhere, you can't use keyword search to find it later.
· It's a misuse of email. For the IT administrator who has to worry about how much storage is used for email, attachments swell email servers, and often times, the user never permanently deletes it; often the user forwards it where it is stored on someone else's inbox as well and so forth.
These dangers are eliminated with automated scan workflows.
In theory, anything that is not encrypted could potentially be read by anyone inside or outside the company. How important is encryption for scan-to-email and how do businesses ensure that their devices are set up with encryption in mind?
Preferably, all paper-based processes are done through workflows, not scan to email. Either way, organisations should ensure that the scan device uses encryption. End-to-end encryption must be in place.
End-to-end means that the scan itself is encrypted, the processing of the scan and all its metadata are encrypted and then the delivery of the scan is encrypted. This is also known as data in transit and data at rest. The scan device must use encrypted channels. When using automated scan workflows, the administrator can specify that the entire process is encrypted. For scan to email, typically, most organisations do not encrypt the full process.
What privacy and compliance implications does scanning to email bring in instances where a data breach occurs?
Companies that must adhere to compliance regulations have the additional task of ensuring that compliance is actually done. Scan to email has room for human error or purposeful malicious activity. Workflows eliminate the human error as the delivery location is predefined to an authorised destination. Workflow usage can be monitored and audits can be made to ensure compliance.
What other kinds of risks do unsecured devices present in terms of their potential attack surfaces?
Multifunction devices are basically IoT devices. As such they are targets like any other internet type of device to attacks from external hackers.
They are also targets for internal users. Consider janitorial staff or unescorted visitors. Also unsecure devices mean users can print documents, potentially confidential ones, and they sit at the printer until the owner picks it up. We've all seen printers with reams of documents that are forgotten about. Print management solutions, like YSoft SafeQ, ensure that documents don't print until the owner authenticates at the printer.
What steps do organisations need to take to ensure their print management architecture is both functional and secure for all employees?
There are five main areas that organisations should review as part of their overall print security policies:
a. Unclaimed print jobs in the output tray – use a print management system that requires users to authenticate before documents print.
b. Printer hard drive theft or unauthorised data retrieval – data encryption and data overwrite functionality.
c. Documents scanned to the outside world – automated scan workflows that predefine the destination and automatically send the digital document to that location.
d. That the device itself can be accessed by unauthorised people – instead use a print management system that requires authentication before the device functions can be used.
e. Printer is on an unsecure network – implement controls for access, manage the use of ports and network protocols. Take steps against malware and viruses.
It should be noted that this requires ongoing monitoring and management.
What plans does Y Soft have in terms of market activity in New Zealand; Australia and Asia Pacific?
One of my key focus areas is to bring the latest 3D print management technology to the market. 3D printers are standalone devices however Y Soft's latest release enables the 3D devices to offer follow-me style capabilities.