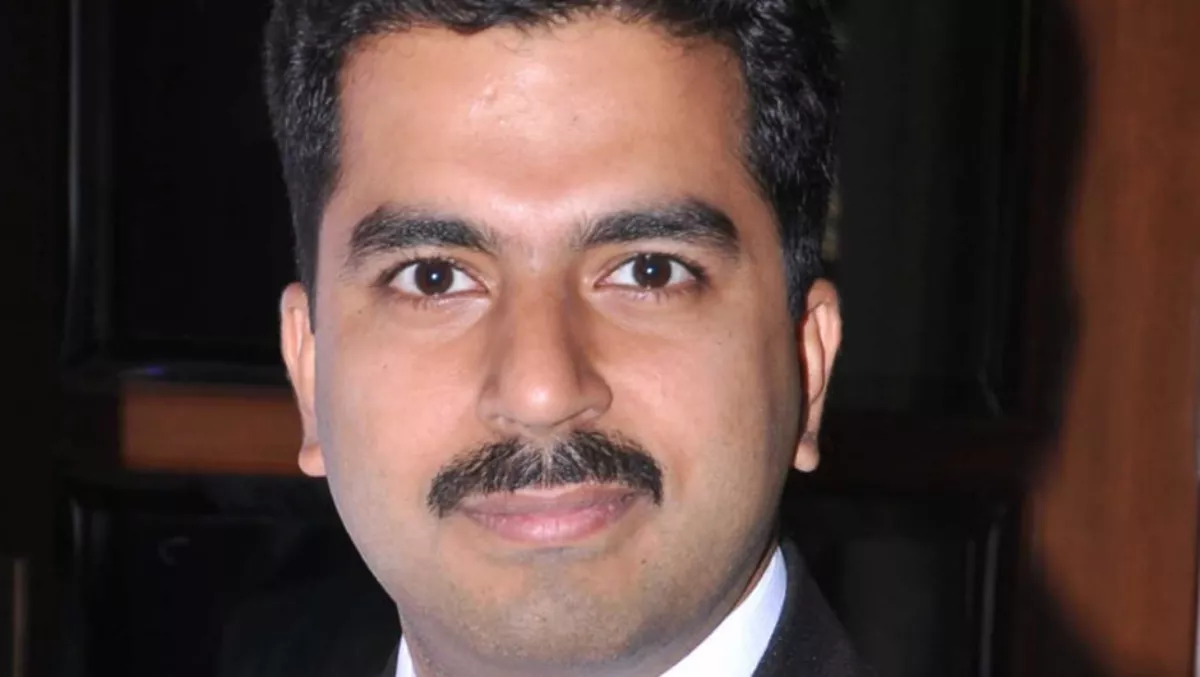 Interview: Exposing the dark web, its secrets and why it's a major concern for businesses
FYI, this story is more than a year old
The dark web is often touted as the place cybercriminals sell their malware and other illicit items, and it is increasingly attracting the attention of researchers and businesses who want to understand it. But what is the fuss all about?
We spoke to Ashish Thapar, Verizon Enterprise Solutions' managing principal – investigative response, APJ. He is responsible for leading proactive and reactive investigations for customer security incidents and data breaches along with his team.
How do you define the various parts of the web?
Firstly, there is the surface web – this is where the typical public users go on the internet to access websites and content. The deep web is the second layer – it is much larger and holds locked content or content that is hidden behind authentication and deep inside a website, not indexable by common search engines.
Then comes the dark web. The dark web holds non-indexed, peer-to-peer, volatile content that is only accessible through special browsers, as well as on a very strong encryption. It is basically a network that overlays and sits on top of internet through encrypted and a highly anonymised chain of communication that can give a lot of protection to whistleblowers, law enforcement, researchers and even criminals. TOR, FreeNet and I2P are few examples of dark web networks.
There are also general marketplaces, just like a general store, and there are specialty marketplaces – for example there are stores selling stolen iPhones, malware-only stores, stolen payment-card dumps, stores selling drugs, medicines and other contraband and stores related to extortion and physical crimes.
There's a common argument that malware as a service is encouraging basic hackers to make a quick buck by creating a quick ransomware. Have you seen evidence like this?
I definitely think there is evidence of this, especially with the increasing popularity of cryptocurrency.
Some cryptocurrency like Monero offer far more anonymity compared to other currencies like bitcoin, so we are seeing more and more criminals jump on the bandwagon to earn easy money – and they have zero fear, or minimal fear, of being apprehended or being prosecuted.
What should enterprises, governments and SMBs be most concerned about when they think of the dark web?
Because it is not easily visible, these organisations may lose sight of what is going on in the dark web. I think they should use it to keep an eye on what's happening to their businesses, and their brands and their "presence". They need to be concerned about what information is available – what is being discussed on the dark web about them?
They need to have situational awareness. It's important for them to know what is happening around them and use this information to take appropriate and timely counter-measures.
Also, the dark web is a good place to do active cyber threat intelligence gathering – it can give you some idea of what they need to be aware of and what they need to keep an eye on.
In Australia, Charles Sturt University is offering a cybersecurity course specifically on the topic of the dark web. Do you think these kinds of courses will add value to the cybersecurity community?
It's a good initiative. The more you talk about the taboo, the more likely it is to be understood by the masses and the myths dispelled. So, these kinds of courses will create an awareness and the more awareness, the better it is for the cyber security community.
But I think they need to proceed with caution – obviously there are a lot of good guys, law enforcement, researchers, people like ourselves, but this is a place where a lot of bad guys operate.
You need to make sure you follow a very strict guideline and a very strict security set of controls to make sure you segregate your dark web access infrastructure while you are trying to do the good things for a larger cause.
Many in the security community hail machine learning and AI as superior tools that can filter out most threats. Who has the upper hand when attackers and defenders are using the same technologies?
It's a bit ironic, and a bit of an unfortunate story here. The good guys are rightfully bound by rules, regulations and company policies. They are bound by a lot of things that restrict and impact how flexible they can be, how quickly they can act, how they can get funding, how many processes they have to go through. The good guys have to think twice or thrice before crossing the lines.
The bad guys don't have to think about any of that, or any consequences thereof; they can just go for it, and that gives them the edge of getting faster to the market. They are getting there faster than the good guys, and timing is what matters in today's cyber landscape.
Machine learning is a very pragmatic use case that is being used by good and bad guys. For example, machine learning can be used by adversaries to conduct enhanced reconnaissance to collect massive amounts of data covertly, from things like IP addresses, email addresses, employee names and connected details on a particular company/entity.
Using analysis and analytics, it is possible to use that data to increase the chances of attacking a particular company/entity. Another use case would be to develop and deploy malware that is not detectable by current day security engines.
If you also combine open source intelligence with websites that give you a huge amount of information about which IP addresses are running which service/port – that can be very dangerous.
Is there anything else you would like to add?
I would also like to touch upon the good side – the dark web is not always bad. It provides a lot of anonymity to journalists, and it helps researchers get access to data without revealing their identity or having any concerns about their privacy, and it's an important tool in helping investigators to research.
Related stories
Top stories