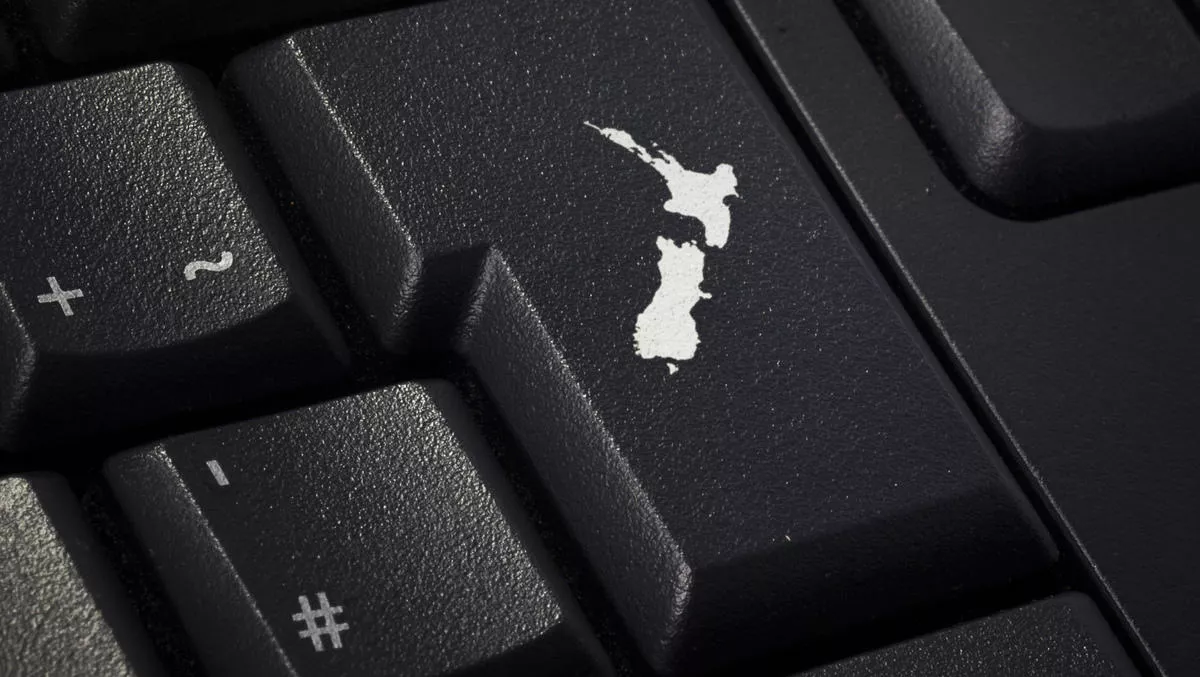 Interview: Advantage defines the most common attacks against Kiwi firms
FYI, this story is more than a year old
New Zealand IT firm Advantage has evolved just as technology has twisted and turned throughout the years. From its origins as a PC manufacturer through to virtualisation, cloud, and managed security services, the company remains a lasting, trusted provider with a strong local focus.
The company concentrates on two particular areas: traditional IT via an MSP delivery team, infrastructure-as-a-service (IaaS) and disaster recovery from its data centers and Managed Security services.
Ahead of Advantage's appearance at next month's Smart CIO digital event, we spoke to Advantage managing director Brad Pearpoint, who has seen the company through its shift to a services business, the build of our data center, and its most recent shift into managed security services.
Security is an essential element of business operation and strategy. While some breaches make the headlines, organisations should not be lulled into a false sense of security.
Common attack methods - BEC, phishing, and ransomware
Pearpoint explains that attackers will target any organisation. This year alone, Advantage has been involved with many small/medium-sized business (25-650 users) breaches this year, across a range of verticals. Unfortunately, it's across the board - medical, financial, manufacturing, charities (fundraising), real estate, transport and retail organisations.
"These breaches range from a hijacked mailbox used to attempt financial fraud, account breaches used for ransom attacks through to large scale data exfiltration," he says.
Business email compromise is the most common security incident that Advantage deals with. This is normally carried out through a phishing attack that compromises an employee's credentials. These credentials are then used to target the company's clients, customers, and other staff to conduct larger attacks or financial fraud.
For example, real estate companies have been targeted by attacks that change account numbers for deposits, filtering money away from the genuine companies and right into the attackers' pockets. In other cases, suppliers have sent a company an invoice. An attacker has intercepted that email, changed account numbers, and again the money is diverted towards the attackers. Unfortunately, those kinds of attacks are not detected until a month later when suppliers start asking why they haven't been paid.
He explains that in many data breaches or attacks such as ransomware, attackers often had access to networks and systems for a significant amount of time before they actually made the ransom demand.
"There has been a growing trend that the event that brings attention to the breach occurs quite some time after the initial breach. This occurs for two reasons. The first is that there is a growing market of credential or access sales, where the initial attacker gains access to a network and then sells that access to another person to further the attack. This provides a lag time of several days or weeks between access and the next steps."
While most organisations are careful, attackers are now pivoting away from pure ransomware to become attack 'consultants'. In a sense, attackers have their own supply chain. Some build malware and those who conduct the attacks.
"The second reason is the recent shift towards more insidious attacks over and above common ransomware. To ensure the adversary can extract money from the victim, they have shifted to either stealing data that can be sold or used for further attacks, or to simply steal confidential data to extort money from the victim in return for not releasing it."
Many organisations, especially larger ones, have relativity well-developed backup and disaster recovery strategies, which allow them to recover from a simple ransomware attack, Pearpoint notes.
"This discovery and exfiltration of data take time, which again provides a lag between the time of the breach and the event that brings attention to it." He adds, "I believe we will see an increase in reported attacks soon as our Privacy Bill winds its way through parliament and mandatory breach notification is required for all businesses," Pearpoint adds.
NZ businesses can miss the security basics
In all cases that Advantage knows about, including several of the higher-profile attacks this year, the weaknesses that allowed the attackers into their network were relativity basic, says Pearpoint.
"The majority were weak authentication methods, generally relying on poorly crafted human passwords without the use of multi-factor authentication, closely followed by phishing attacks specifically targeting key members of staff. Finally, unpatched or misconfigured systems played a significant role in both the initial access of several attacks, leading to increased severity of several more attacks."
Authentication, phishing and patches are all generally considered the basics of IT security, however, it can be difficult for many organisations to provide effective protection against these threats.
Organisations are trying to get their heads around security, but there are still quite large gaps that they may miss – and security as a general domain is a massive area that encompasses many different solutions and tactics.
Pearpoint adds that this is where outsourced specialists such as managed service providers can add value to small businesses and larger enterprises. Unless an organisation has 24/7 teams that can deal with threats when (or before) they occur, it is likely that outsourced security providers can provide more effective detection and protection against threats.
He adds that it comes down to economies of scale – "The more we manage at the same time, the easier it is to weed out false alerts".
The importance of EDR, NDR, and compromise assessments
Endpoint detection and response (EDR) and network detection and response (NDR) can fit into an organisation's security strategy, to stop attacks early in the process.
Pearpoint explains that EDR and NDR platforms are designed to detect abnormal or malicious behaviour within a network from the smallest indicators.
"Often today's attackers are using valid (stolen) accounts with legitimate tools that exist on the affected systems already, meaning traditional antivirus products have nothing to detect/alert on until extremely late in the attack chain."
He adds, "Good EDR and NDR platforms will use a mix of static rulesets along with machine learning such as frequency analysis augmented by good threat intelligence to determine if a behaviour is legitimate or if it requires further investigation by a human analyst."
"If an attacker can be detected and evicted from the network at the initial entry point before they access data, then the damage to the business and their reputation can be eliminated or significantly reduced."
Compromise assessments are another option. They are used as a point-in-time check over an idea network to look for indicators of compromise. These indicators could be active or historical factors that show an organisation is compromised or may be vulnerable to future compromise.
"The process requires no agents to be installed on devices meaning can run the assessment on any time of network without concern of interfering with critical tasks or applications. It is performed using native scripting languages already found on Windows, Linux and macOS platforms which collect specific metadata from all workstations and servers. This data is analysed in a central location and an initial report is produced."
"From this initial report, it is likely that certain machines or areas of the network are identified as having potential issues that require further analysis, after which a full report is produced. The report provides information on compromises, computer misuse, rogue or expected software, misconfigurations along with abnormal computer or account usage."
Compromise are not penetration tests, and they should not function as a replacement. Pearpoint explains, "We are simply looking for the trail that indicates previous breaches. Many customers procure this service on an annual basis to compliant their active penetration tests and their daily protection solutions."
Catch the Advantage team at next month's Smart CIO digital event, starting on 10 July - Find out more here.
Related stories
Top stories