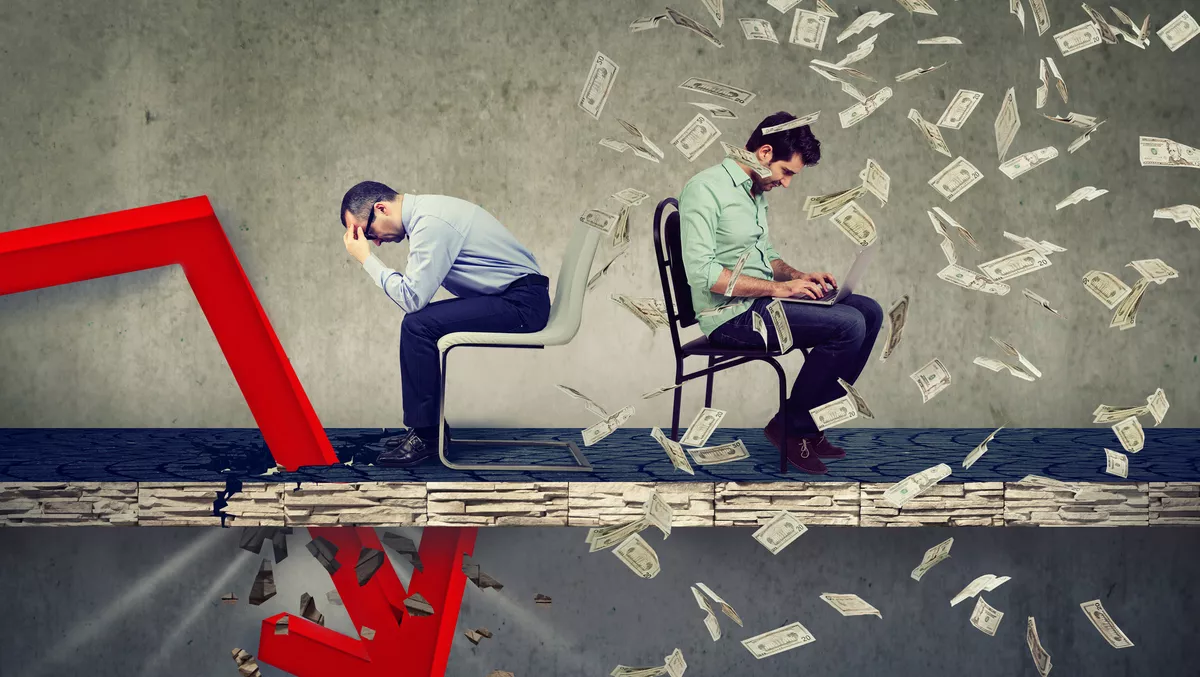 How to ensure your business isn't scammed this Christmas
The last two years have been challenging, and Australian and New Zealand businesses are looking forward to a bumper festive season, especially retailers, tourism, and related businesses.
But SaaS company SAP Concur says the increased activity can also result in opportunities for fraud as people are distracted and busier than usual, leaving them less time to review all transactions carefully. The company says it's important to stay proactive this year.
"The risk of fraud is a constant presence throughout the year, and it can be extremely costly," says SAP Concur A/NZ, managing director, SMB, Fabian Calle.
"However, during the festive season, the elements come together to create a perfect opportunity for fraudsters. Businesses tend to get very busy during the holiday season, which means they are less likely to notice things like fraudulent invoices, out-of-policy expense claims, and even innocent human errors that could cost the business financially and even reputationally."
He says it's essential to be on the lookout for common scams this festive season to avoid becoming a statistic.
SAP Concur has identified six ways businesses could be scammed by customers, suppliers, employees, or malicious actors.

1. Fraudulent invoices: SAP Concur says scammers often send fraudulent invoices to businesses in the hope that they will simply be paid automatically, without the company noticing they never received the goods or that the invoice is for a higher amount than was agreed.
2. Fraudulent details: It's important to double-check any suppliers' requests for a change in bank or payment details, as this can be a sign that the supplier's information has been compromised. New bank accounts may result from fraudsters taking advantage of the supplier's relationship with the business. Similarly, an unexpected change in delivery address could indicate that fraud is occurring, so it's essential to confirm any changes with the company directly.
3. Suspicious timing: It's important to review all transactions that take place outside of regular trading hours. This includes late at night or during public holidays. These are peak times for scammers looking to target small business owners. Again, these transactions could be legitimate; however, it's vital to mitigate risk to the business by examining these transactions carefully.
4. Manual processes: Beware of relying on manual, paper-based processes and spreadsheets. These create a high potential for error and duplication, making it much more difficult to detect fraudulent activity. Whether the fraud is intentional and malicious or simply due to human error, the cost to the business remains the same, so it's important to take measures to reduce this risk.
5. Out-of-policy employee expenses: SAP Concur says companies need to watch employee expenses. While these may include various sanctioned expenditures such as client entertainment or gifts for the holidays, it also provides an ideal time for employees to fraudulently claim out-of-policy expenses in the hope they will be reimbursed or overlooked due to the busy trading season. Financial and personal challenges caused by COVID-19 may also mean that employees are more likely to act out of character concerning inflated or false business expense claims this year.
6. Expenses without receipts: While some organisations are happy to reimburse employee expenses without a receipt under a certain limit, such as $100, this can present opportunities for fraud during the holiday season. Companies can set a much lower limit for a no-receipt reimbursement to minimise this risk, such as $25 or less. This reduces both the risk and cost of fraud, especially for businesses that have larger numbers of employees.
"While businesses are likely to face an increased risk of fraud during this holiday season, there are ways to combat this easily," says Calle.
"Implementing automated expense and invoice management systems can help identify suspicious expenses that need to be reviewed and even stop the claim before it can be submitted. It can be extremely tough to detect fraud using manual processes, so it's important to invest in an automated solution specifically designed to detect fraud."
He says this can help reduce the incidence of fraud and the associated financial and reputational costs to the business.
"As businesses gear up for the festive season, putting anti-fraud measures on financial processes wherever possible, and being aware of the risks, is essential to protect the business and position it for ongoing success in the new year and beyond."

Related stories
Top stories