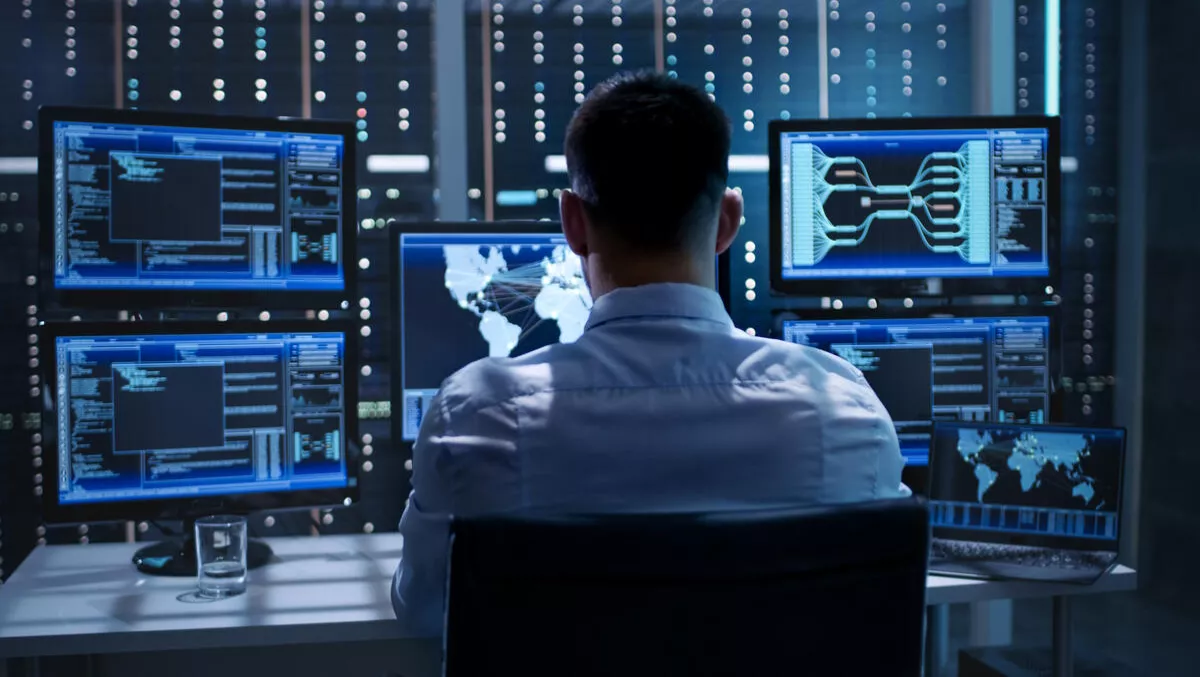 Four crucial factors to consider when implementing a SIEM platform – Frost & Sullivan
FYI, this story is more than a year old
A Security Information & Event Management (SIEM) platform is an essential tool for managing risk in today's highly digitised world.
Enterprise network systems are being inundated with security alerts as they grow in breadth and complexity.
Frost and Sullivan say a SIEM is the central nervous system for security analysts in combing through alerts, conducting investigations, devising and implementing well-grounded countermeasures, and supporting forensics.
As choice abounds in SIEM platforms, there needs to be a blueprint for making an optimal selection.
A well-designed SIEM will not only advance security objectives but will also optimise security analysts' time and talent and streamline workflow processes across partner organisations, including network administration.
Frost and Sullivan say there are four crucial factors companies need to consider when choosing the right SIEM for their company.
Speed-to-value
A SIEM's core value is concentrated on speed.
Specifically, how fast, with consistent precision, can security analysts uncover and thoroughly investigate security alerts; and how fast can appropriate countermeasures be taken on security incidents, to mitigate business impact.
The window between the point of initial intrusion until the attacker has successfully compromised targeted systems is the time that security analysts must conduct an essential set of preliminary activities.
However, according to the Ponemon Institute in the State of Malware Detection and Prevention (February 2016), most organizations are struggling in being efficient in these activities.
A well-rounded SIEM should be equipped to collect data at scale, be prepared for the unexpected, fluidly expand functionality, and systematically reduce the number of alerts.
LogRhythm's Threat Lifecycle Management (TLM) platform unifies next-generation SIEM capabilities to provide deep, real-time visibility into enterprise IT environments and ensure end-to-end threat management.
Security analyst productivity
With automatically vetted alerts, the security analyst can get down to the business of investigating and determining severity, urgency, cause, and countermeasures.
There are several attributes Frost and Sullivan recommend for contributing to the productivity of security analysts: a unified system interface, intuitive analyst workflow, instant script development, and fast and precise search.
LogRhythm Security Analytics helps organisations quickly detect compromised accounts, insider threats, and compromised systems through integrated User and Entity Behavioral Analytics (UEBA) combined with Network Behavioral Analytics (NBA).
The work of the security analyst, and the SIEM itself can still be highly complex.
Given the tight labour market in the security discipline, organisations need to move security analysts up the learning curve quickly; and effectively cover their operational exposure when staff departures occur.
Additionally, default recording of the analyst's task sequences, and comparison to existing scripts paves the way to quickly building a robust catalogue of scripts that can be leveraged across the entire team of security analysts.
Collaborative workflows
While critical, analysts do not and cannot work in isolation.
Risk management is a communal effort, and collaborative workflows supported by the SIEM create beneficial synergies among the entities that have vested interests.
There are three categories of collaborative workflows SIEMs need to support: workflows among analysts, with supervisors, and with other vested entities.
Security analysts responsible for uncovering and mitigating the actions of hackers must learn from each other in order to combat the community strength of hackers.
For that, the SIEM should be the centre of seamless collaboration among the analysts.
LogRhythm's embedded Security Automation and Orchestration (SAO) capabilities deliver efficient, automation-enabled workflows across threat investigation and incident response.
Supervisors have the responsibilities of ensuring that attention on high priority alerts does not waver due to shift and personnel changes; and assigning alerts, cases, and incidents to analysts.
Collectively, SIEM as an automated workflow coordinator mitigates breaks in operational continuity and streamlines supervisory duties.
Not uncommonly, the decision to enact a countermeasure is not solely within the security analyst team's authority; approvals from other organizations are needed as a safeguard to avoid unintended consequences to other business functions.
Therefore, a flexible and automated countermeasure approval process should be self-contained in the SIEM.
Servicing multiple objectives
A SIEM is an important instrument in your security toolkit—but it's not the only one.
To keep up with the ever-evolving threat landscape, businesses may need a SIEM with additional capabilities for network forensics, endpoint monitoring, UEBA, and incident response.
High-level SIEMs would ideally be equipped to service additional objectives.
Some of these include being able to automate compliance adherence, monitor IT operations, and gather intelligence on attackers.
The ability to monitor IT operations becomes more tangible as the SIEM's data collection and analysis capabilities expand.
A single data repository and analytics engine provides the potential for organisations to stretch their IT and security budgets.
The comprehensiveness of time-stamped electronic records implicit in this type of SIEM— logs, investigative activity and conclusions, and countermeasures—automates the compiling and reporting process with a seal of integrity.
Related stories
Top stories