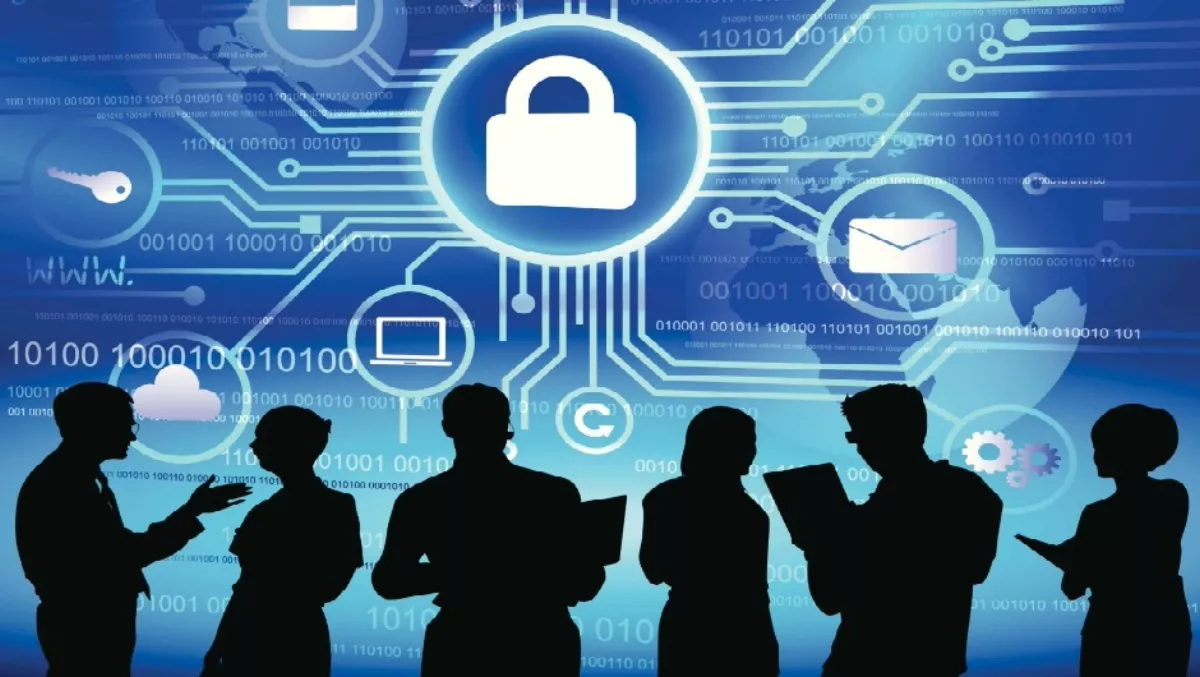 Fortinet's FortiGate Labs: Global security research and protection
FYI, this story is more than a year old
Keeping your network safe is a full-time job and requires massive resources. Fortinet, with their FortiGuard Labs, works night and day around the world to keep your network secure.
Right now, as you read this, there are around 50 threat researchers, engineers and forensic specialists hard at work at the six FortiGuard Labs located round the world. And when their shift is over, another 50 clock in. And then another team after that. All up, there are more than 200 full-time threat specialists in facilities located in Canada, China, France, Japan, Malaysia, Singapore and the US whose sole function is to keep your network safe.
"The FortiGuard Labs set Fortinet apart from other security vendors and provide unparalleled security services," says Andrew Khan, Fortinet senior business manager at Ingram Micro, New Zealand's largest distributor of Fortinet's cyber-security solutions. "The Labs are some of the world's most advanced threat facilities. The team basically tracks much of what happens in cyber-space. In a typical week, the Labs process over 220TB worth of threat samples, add around 2 million antivirus signatures and update 18,000 intrusion prevention rules and 47,000,000 antispam signatures."
The best part is that, when you operate any Fortinet appliance combined with one of the Fortinet FortiGuard Security Subscription Services, you have the team at FortiGuard Labs watching your back day and night.
"You get automatic updates," says Khan, "when new threats are detected. Everything from viruses and worms to the latest zero-day threat exploits. You can benefit from the earliest protection available, resulting in less downtime due to malware infections, intrusions and other attacks."
The FortiGuard Center: Your window into the world of cyber-security
If a picture is worth a thousand words, a good interactive map is worth at least a thousand more. The FortiGuard Center maps real-time threats as they appear around the world. You can see exactly what is going on where. But the words are important as well. And there are plenty of words, again constantly updated, in the FortiGuard Center.
For instance, in addition to a summary of the most recently detected threats, there are advisories, analysis and reports that include Fortinet's exclusive monthly high-level analysis of the overall threat landscape and weekly updates as well as a searchable library of spyware, virus, web filtering, and antispam attacks and an encyclopedia that provides detailed descriptions of vulnerabilities affecting popular operating systems and applications.
"The FortiGuard Center is a valuable resource," says Khan. "And it's not just for Fortinet customers. You can download some really useful programmes for free, such as FortiClient, an industry-certified, all-in-one personal security suite with Anti-Virus, Web Filtering, Application Firewall, VPN and more; FortiClient Virus Cleaner to look for malware or viruses on your PC and then clean them up; and FortiCleanup, a tool developed to identify and cleanse systems of malicious rootkit files and their associated malware."
Keeping systems safe is a full-time job and requires massive resources. No one organisation can do it all. But Fortinet, with their FortiGuard Labs, collaborates with many of the leading government and private security forces around the world to keep your networks safe. If you are a Fortinet client, you probably know about the FortiGuard Centre and take advantage of their resources. But if you're not, now might be a good time to check it out.
For further information, please contact: Hugo Hutchinson, Business Development Manager Email: hugo.hutchinson@ingrammicro.com Mobile :021 245 8276
Marc Brunzel, Business Development Manager Email: marc.brunzel@ingrammicro.com Mobile: 021 241 6946
Andrew Khan, Senior Business Manager Email: andrew.khan@ingrammicro.com Mobile : 021 819 793
Related stories
Top stories