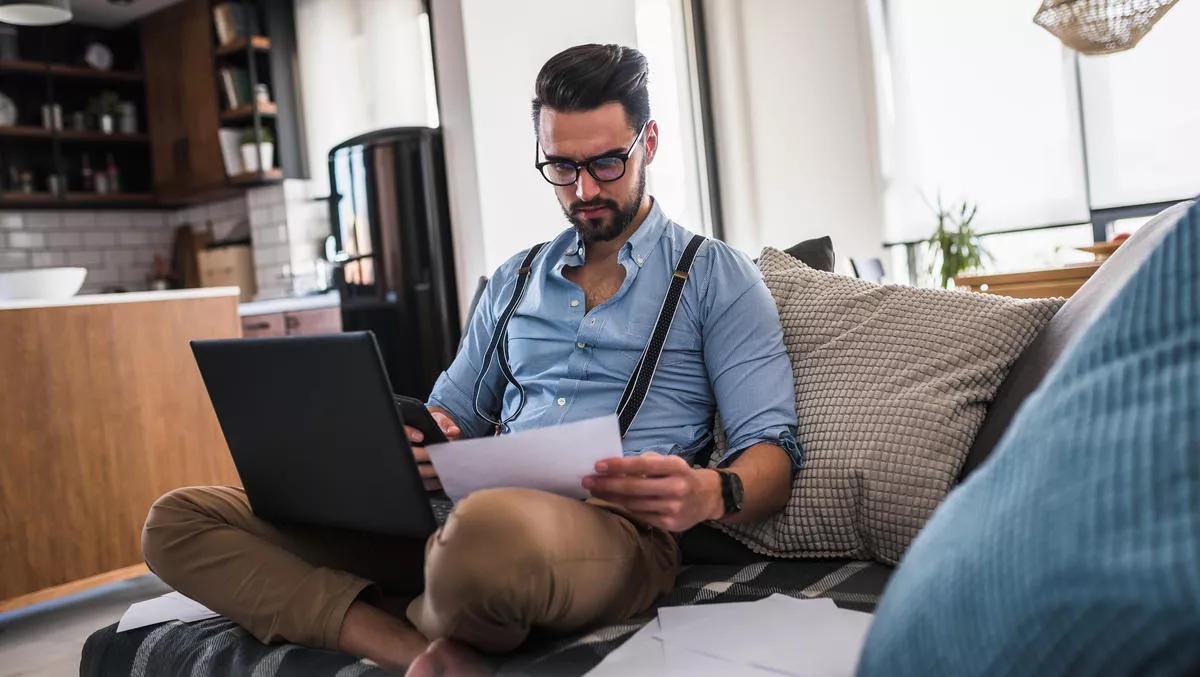 Fortinet's Security Fabric: Optimised for a remote workforce
FYI, this story is more than a year old
Cornelius Mare, Fortinet ANZ Director Security Solutions, explains how a comprehensive security fabric can help protect and enable a mobile/remote workforce.
Working from home? You aren't alone. IT professionals (like myself), office workers, students, retailers and more have all been conducting their affairs online. Lockdown measures have changed the way we work, maybe forever. But work isn't the only sector affected. The way we communicate, consume media and shop will never be the same. In short, online is the new normal in today's world.
Which leads, of course, to cybersecurity. The boom in remote workforces has put the spotlight on secure access, identity management, load balancing, rapid deployment and a host of other challenges. IT managers are being asked to extend the network to an unprecedented number of remote users, all of whom expect unfettered secure access, regardless of location or device.
Broad, interconnected and automated security for remote workers
The remote workforce tsunami has highlighted the challenges facing IT managers. Plus new technologies like 5G and IoT/OT are triggering a new era in hyperconnectivity between devices, apps and systems.
Forward-thinking organisations are adopting the 'third generation' of network security that shifts protection of a single perimeter to locking down multiple edges across users, devices, networks, data and apps. Indeed, these organisations have been able to ramp up their network services quickly and easily simply because their security services have been engineered from the ground up to expand at speed.
Third generation security is broad. It covers all nodes on the network with a single standardised policy. It is interconnected to respond as a unified entity to detect, mitigate and prevent malware from adversely affecting operations. And it is automated so that you can deploy security services quickly and easily where and when required.
Tools of the trade
Secure SD-WAN, web application firewalls and endpoint security were hot topics before. But now they have moved to the forefront as they all work together to secure users, devices and data. These solutions give IT managers the flexibility to extend standardised security policies to all of the edges on the network and the tools to enforce them.
By deploying the security services onto mobile phones and laptops you can offer users 'core' security at the edge. Standardised policies ensure that you can scale up or down quickly and easily.
But rapid deployment is only one benefit. Tightly integrated security services provide a unified framework (SOAR, or security orchestration, automation and response) to ensure that any malware can be isolated and analysed before any damage can occur. And a single unified security service is much easier to manage, update and extend across the network.
Fortinet's Security Fabric
The tools to protect remote workforces are integral components of Fortinet's Security Fabric. FortiGate Next Generation Firewalls include full Secure SD-WAN functionality. FortiWeb web application firewalls use advanced threat detection for enhanced security. And FortiClient and FortiEDR (endpoint detection and response), along with the FortiClient Fabric Agent, provide unprecedented visibility and control for remote, roaming and branch users.
More devices, more users, more apps, more data and, unfortunately, more adversaries mean that any gaps in your security will be quickly found out. Fortinet's Security Fabric has the broadest set of integrated security services on the market, the most extensive threat intelligence network anywhere and the most options for service consumption.
Your network is morphing right before your eyes. Only Fortinet can provide the security services that are as agile as your network needs to be.
About the author
Cornelius Mare is Director, Security Solutions at Fortinet ANZ. As such, it is his business to know what's happening in the cybersecurity world and how to help enterprises secure their transitional networks without sacrificing speed, functionality or control. In particular, Corne is an expert with hybrid cloud environments and artificial intelligence. These tools, along with other Fortinet security services, help organisations manage their digital transformations with confidence.
About Fortinet
Fortinet (NASDAQ: FTNT) secures the largest enterprises, service providers and government organisations around the world. Fortinet empowers its customers with intelligent, seamless protection across the expanding attack surface and the power to take on ever-increasing performance requirements of the borderless network - today and into the future. Only the Fortinet Security Fabric architecture can deliver security without compromise to address the most critical security challenges, whether in networked, application, cloud or mobile environments. Fortinet ranks #1 in the most security appliances shipped worldwide and more than 375,000 customers trust Fortinet to protect their businesses. Learn more at the Fortinet website, the Fortinet Blog, or FortiGuard Labs.