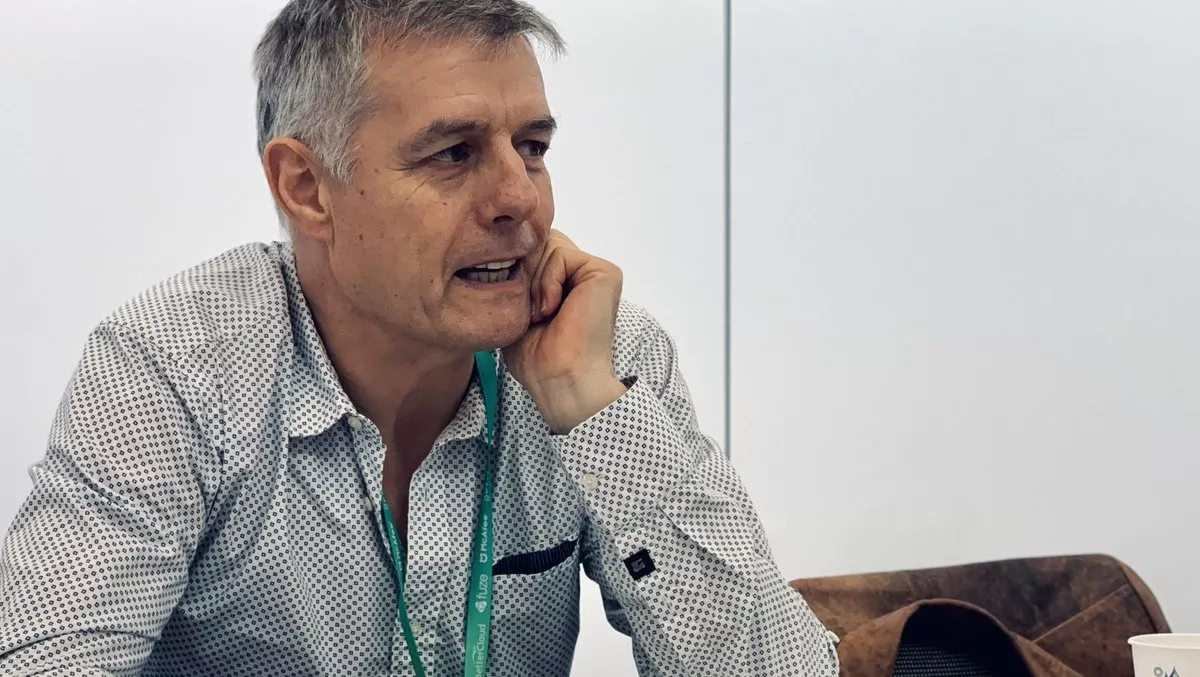 Exclusive: Okta's APAC GM on its expansion strategy
FYI, this story is more than a year old
As APAC organisations recognise the need for identity and access management solutions, Okta finds itself attracting attention from both partners and customers.
TechDay spoke to Okta APAC general manager Graham Sowden for an update on its regional strategy and where its gaining traction.
A year ago, some of the key challenges Okta was facing were finding skilled workers and having to educate the market. How has Okta progressed on these challenges?
Okta is a hot space for recruiting talent at the moment, being cloud-based and being in the security space. I wouldn't say it's easy to find great talent, but we're not struggling as much as some of the other companies we've talked to.
I think if you're wanting to build a career and you can hook into a fast-growing company, it's the right challenging space, and it's growing quickly.
In terms of educating the market, in the last 12 months, we're starting to talk to larger organisations than we were before. I think it's because we have something viable for very large organisations.
At the same time, they've admitted the reality that they've got an issue. Security around the firewall is only part of the story.
Another area where we're attracting a lot of attention is in the partners – so the big system integrators, other software organisations wanting to join forces, so these are VMware, Zoom, Slack, etc. so we're starting to do quite a bit more of that.
Accenture, Unisys, even parts of Telstra services are starting to try to understand what we do, because they feel they can build solutions with our technology as well.
What do you think was the tipping point that caused businesses to start approaching you instead of the other way round?
It's a combination of reasons – they've been toying with the issues and the problems for quite some time, I think there's enough noise being made, and then we have enough clients giving testimonials on us.
Almost all our prospects have researched us before we get to see them – someone they know is using Okta, if they haven't already used it themselves.
So I don't think there's a turning point, but it's just evolving – but I also think it still very early days.
Okta entered the Asian market quite recently – what kind of engagement have you seen there?
We'll have a couple of heads in Singapore and Japan that we didn't have before.
Our APAC customers can see us, they're hearing from us – we were insufficiently available previously, but there have also been large opportunities.
It's been split across the region where the deals are traditionally much larger, and we've also been more selective in chasing down deals where there is more willingness and readiness to buy.
Is ANZ still the biggest market for Okta?
Well, we have to deliver on all the extra heads. We need to introduce all the new products – that's going to be a challenge too because we've unveiled a lot of new products.
And we've got to just keep pushing out into Asia because it's great to expand in Australia as we are doing, but there are bigger market opportunities actually outside of it.
We'll use Australia as the lever, I will leverage the skills there to manage APAC as we build it out.