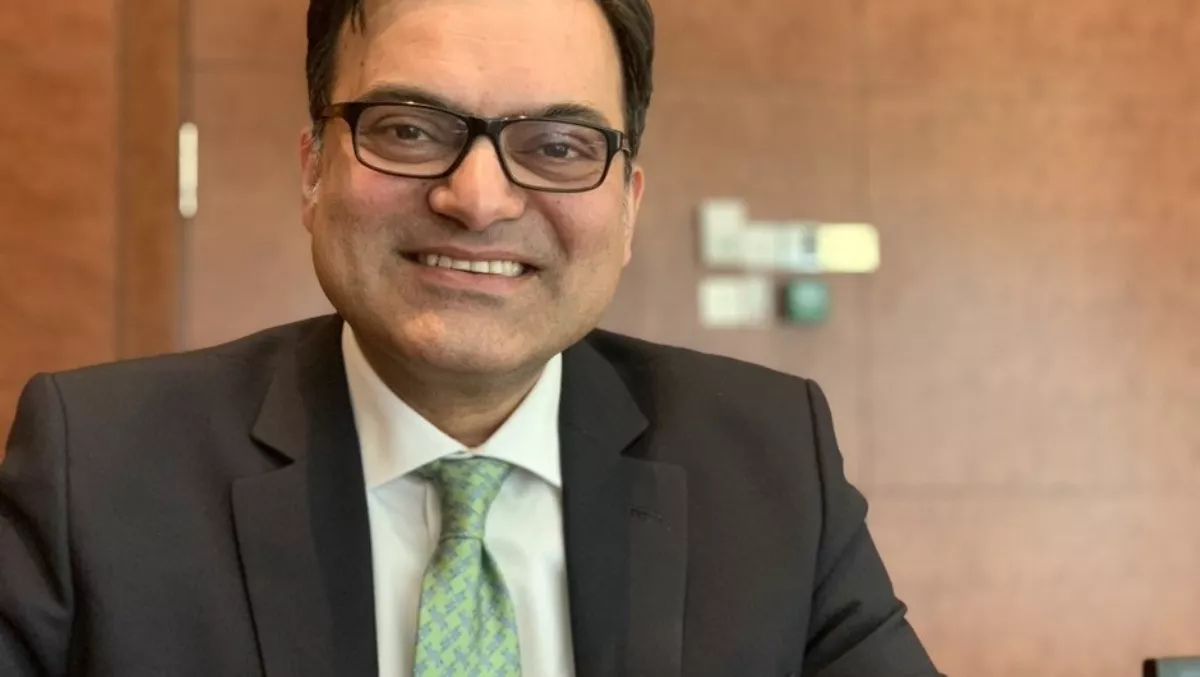 EXCLUSIVE: Forcepoint global channel chief talks strategy
FYI, this story is more than a year old
As a solution sold 100% via the channel, cybersecurity solutions company Forcepoint places a strong emphasis on its partner relationships.
It has streamlined its strategy into an adaptive trust approach that aims to prevent cyber-attacks and enable employees to be more productive.
Techday spoke to Forcepoint global channel sales manager Oni Chakravartti about the company's relationship to its channel partners, its global channel strategy, and the latest changes to its partner programme.
Why is Forcepoint streamlining its partnership programme tiers from four tiers into three?
We want to drive a frictionless channel – that's our strategy.
We were making it too complicated for the partners, and we were seeing that the differentiation between the Associate and Silver tiers was small.
That's when we decided that we're going to have Platinum, Gold, and Bronze tiers because first, it would help us to narrow our focus on the partners, and the second was consolidating the tiers so they were differentiated enough and making it easy for everyone – and this applies to our partner programme worldwide.
What are you hoping to achieve through more transparency in the programme?
A frictionless channel should feel like partners are working with us, within the same ecosystem.
They must feel like part of the family - like we are one organisation - so they can order products easily, they know what products are coming out, and they will know what is the roadmap of the product.
If you look at the transparency standpoint, partners should know exactly which tier they fall into, what benefits they get, and what they need to do to move up the value chain.
They don't have to wait an entire year - and we want to give them flexibility, and this can be achieved within the quarter.
I believe that if we have to scale, we have to build trust with the channel ecosystem.
Partners are key to helping us scale and drive a force multiplier effect to our organisation.
I'm not in the position to sprinkle dollars where I'm not going to get economies of scale, so for the partners who are committed to working with us, we're going to invest in them, we're going to help them out, we're going to enable them.
We're also planning to launch new partner portal in the third quarter where the partners can log in, see their revenue trends, how much they have sold, what they have done, what our target is, and see what their certification level is.
So the entire portal is going to help them to dynamically manage their engagement with us through a digital platform.
How is Forcepoint's new Authorised Service Provider programme different from the existing partner programme?
With ASP, we're selecting partners who are interested in building services platforms with us and providing those services to the market.
It will encompass enablement, training, and NFR.
ASP is going to be a full-fledged branded service programme, and we will make sure that certified partners in the ecosystem are highlighted.
How are you customising your approaches to the channel in different geographical regions?
For the majority of MSPs, there are a lot of similarities.
Everyone is approaching it as a monthly subscription market. The majority of the players right now are going for the mid-market play.
In APAC, they're looking at the lower-mid and mid-markets.
As for the large enterprises, those are more of a managed services deals being done by the global partners.
We have not yet come to a point which is a true MSP which entails dynamic billing, auto-billing – those things haven't started yet in the industry.
But we anticipate that's going to happen very soon, and we will be coming out with certain initiatives going forward where we can do that.
But as far as our MSP program goes, we are controlling it, making sure we identify the right partners and offering this as a service.
And I think there is fairly good commonality between partners - the only thing is we are seeing couple of niche distributors in Europe also going after the MSP market and offering that as a service to the second tier resellers.
Whereas here in Asia, we haven't seen that happen.
Mainly the resellers are selling as an MSP not the distributors.
Also, for the first time in the history of Forcepoint, we are launching a rebate program for our Platinum partners, so partners will be given a yearly target and a quarterly target.
And if they miss the quarter's target, and then they make the year's target, they will get receive a rebate at the end of the year.
We want to compensate partners very heavily for working with us.
However, what we've done in Asia-Pacific is keep the threshold of the partners a little lower from the revenue standpoint, so that they can move up the value chain faster because the market is a little different than the rest of the world.
So for Asia-Pacific, Australia, Japan, we have a lower threshold for partners to become Platinum or Gold partners compared to the rest of the world.
Related stories
Top stories