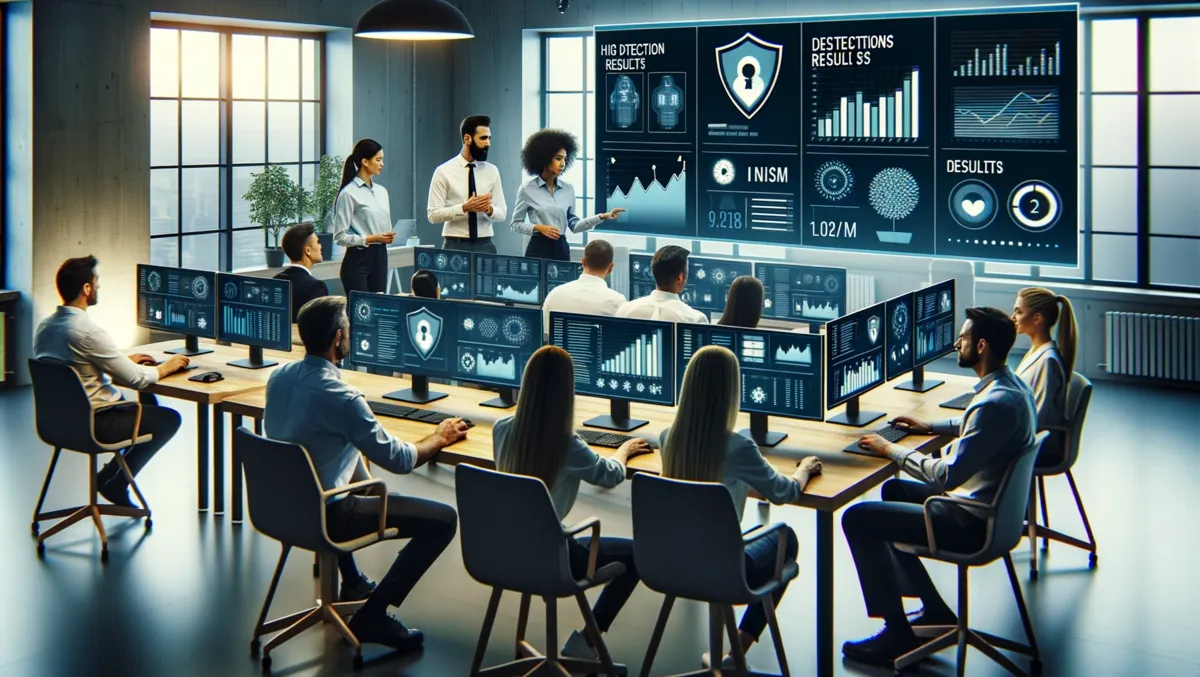 ESET PROTECT Enterprise named Strategic Leader in the AV-Comparatives EPR Report 2023
Global cybersecurity leader ESET, has announced that its world-class software, ESET PROTECT Enterprise, has been classed as a Strategic Leader in the 2023 AV-Comparatives Endpoint Prevention and Response (EPR) Comparative Report. This acknowledgment highlights the firm's outstanding performance in a rigorous evaluation conducted by the independent testing organisation AV-Comparatives. In the assessment, ESET PROTECT Enterprise excelled in 50 real-world scenarios, outperforming 11 other vendors in tests of prevention and response.
The version 10.1 of ESET PROTECT Enterprise, which comprises ESET PROTECT and ESET INSPECT, has proven its effectiveness in providing solid enterprise prevention and response capabilities against high-level threats. Throughout the testing phase, the software consistently halted threats aimed at business users before they could breach organisational networks.
Roman Kov, Chief Research Officer at ESET, said, "Being named a Strategic Leader in the 2023 EPR Comparative Report makes us immensely proud. This recognition demonstrates our commitment to providing top-tier cybersecurity solutions for businesses globally. At ESET, we are dedicated to empowering enterprises with cutting-edge technology that not only enhances their security posture but also reduces operational costs. The test results of the EPR Comparative report reinforce our mission to create a safer digital world for all and underscore the effectiveness of our prevention and response capabilities."
With high detection rates, minimal false positives, and an intuitive design, ESET PROTECT Enterprise distinguished itself in the report. Companies that transition to ESET may not only experience enhanced security but may also significantly reduce IT costs compared to using other vendor solutions. ESET PROTECT Enterprise demonstrated a 100% Active Response rate and a 100% Passive Response rate across all scenarios. This means it can not only stop attacks automatically but also accurately report them. Its alignment with MITRE ATT&CK tactics, techniques, and procedures (TTPs) is a significant boon for even entry-level SOC analysts who need to conduct detailed investigations and escalate incidents when necessary.
Andreas Clementi, CEO & Founder of AV-Comparatives, noted ESET's solid performance in endpoint security and EDR, pointing out, "ESET has consistently proven its strength in endpoint security and EDR, achieving certification in the EPR Test for four consecutive years since its introduction."
ESET was one of only four vendors to achieve the highest certification in the EPR CyberRisk Quadrant. These exceptional results reaffirm ESET's position as a Strategic Leader, as recognised by AV-Comparatives. ESET continues to excel in the cybersecurity landscape, offering innovative solutions that effectively protect enterprises.