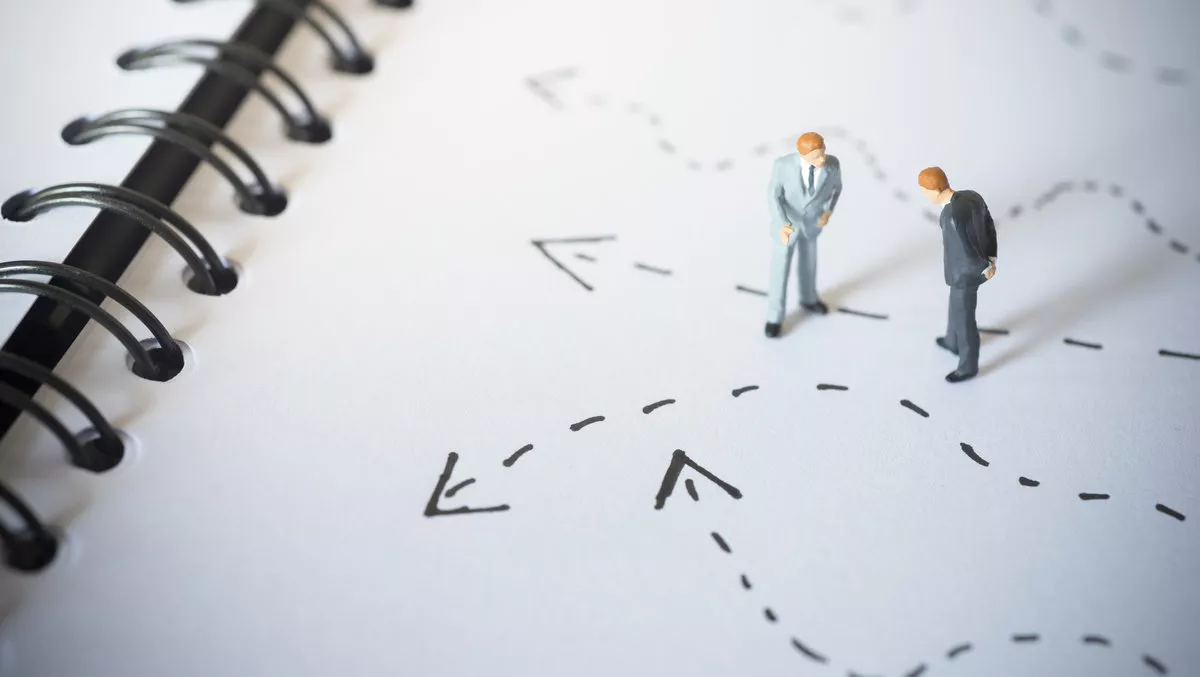 Enterprises struggling to secure critical network assets
FYI, this story is more than a year old
Endance has released a new study which highlights that a vast majority of enterprises, a significant 85%, are struggling to protect critical network assets from cyberattacks and outages.
The research, conducted by Virtual Intelligence Briefing (VIB), looks at the economic, resourcing and management challenges that come when large enterprises are protecting their networks.
The survey questioned senior executives and technical staff at more than 250 large enterprises around the world. The organisations surveyed came from a range of industry verticals including finance, healthcare, insurance and retail.
The ultimate aim of the survey was to better understand the challenges that these organisations face in protecting their networks from cyberattack and performance issues.
It found that one of the biggest challenges for all organisations was a lack of agility. According to the results this made it difficult for their teams to investigate and respond quickly and accurately to security threats or outages.
In fact, 96% of organisations reported that they operate 'on-premises' and 'hybrid-cloud' IT infrastructure, with just 4% describing their infrastructure as 'primarily cloud.'
Those surveyed also cited the need for greater visibility into network activity as one of their top issues. Almost 90% of respondents rated having 'insufficient visibility into network activity to be certain about what is happening' as a significant challenge they faced within their organisation.
Endace CEO Stuart Wilson says, "One of the most significant findings of this research is that nearly all organisations (96%) are operating on-premise and hybrid-cloud IT infrastructure, with very few operating primarily cloud-based infrastructure. This highlights the ongoing need for monitoring and detection solutions capable of protecting this infrastructure.
He says, "'Lack of visibility and agility, complex and time-consuming workflow processes, a lack of integration between tools and an inability to deploy solutions efficiently are restricting organisations ability to investigate and respond to threats or issues quickly and accurately enough."
According to Wilson, one solution for large organisations could be to turn to open-platform solutions.
He says, "The results are clear: implementing open-platform solutions that streamline workflows, be deployed quickly and cost effectively, along with moving to a common hardware platform for monitoring and analytics solutions are key tactics in today''s environments for organisations that want to achieve better protection for their networks.
In addition to the above, other key issues were around tools and employee fatigue.
More than 80% of respondents reported not having enough monitoring tools in the right places on the network to detect and investigate major security or network or application performance issues as a significant challenge.
When it comes to employees, 75% of respondents rated 'alert fatigue' as a significant concern. Meaning there are not enough people, too many alerts, and not enough time to analyse them all.
In addition, more than 80% reported that 'tool fatigue' is an issue: multiple solutions, and lack of integration between them, makes it difficult to gain a more complete picture of network activity.
Nearly all (more than 90%) of respondents reported that 'integrating solutions to streamline processes, increase productivity and reduce complexity' was a significant challenge for their organisation.
An inability to easily and quickly deploy the right tools to where they're needed was a challenge, with more than 90% of respondents reported that deploying a new security, network or application performance platform takes a minimum of three months, and more than half reported that it takes six to twelve months or longer.
Slow, complex CAPEX purchasing and replacement cycles are leaving respondents stuck with solutions that have outlived their usefulness, the survey found.
Respondents also reported that issues with the economics and speed of purchasing and deploying solutions mean they cannot deploy and manage solutions efficiently. This restricts the productivity of their teams and hampers their ability to deploy new solutions to counter new threats, Endace states.
The complete copy of the report is available on Endace's website.