Partner content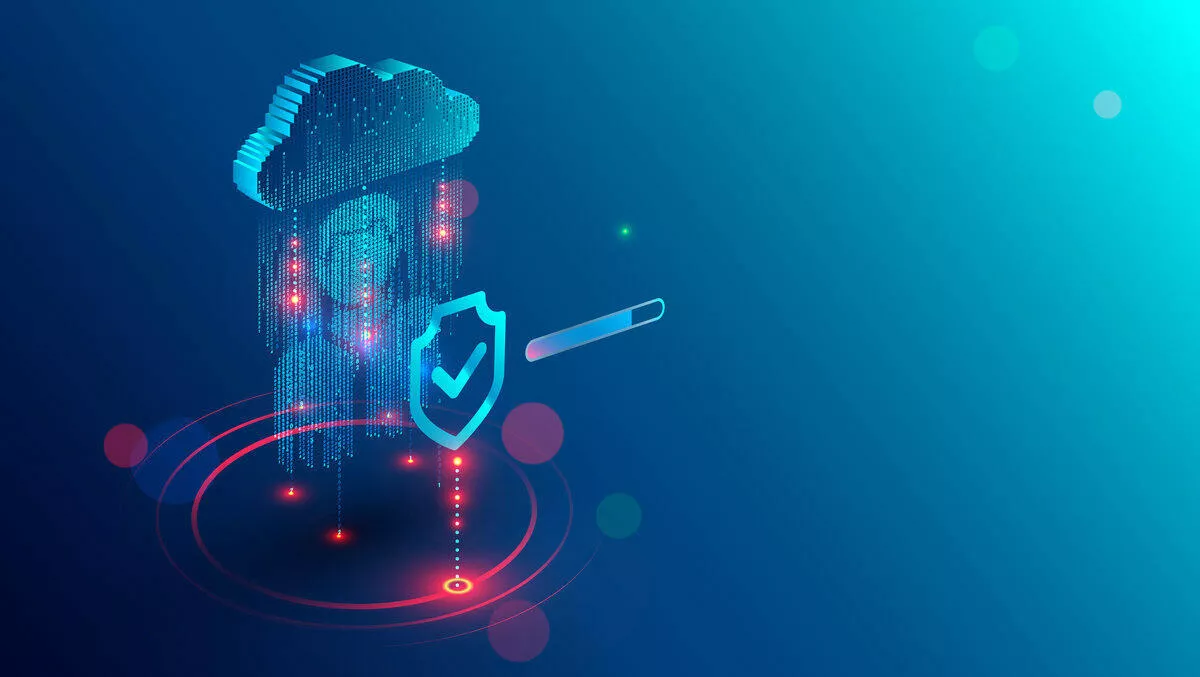 Don't leave security behind in your digital transformation
FYI, this story is more than a year old
Article by Josh Alcock, Principal Engineer and Cyber Security Strategist, Fortinet New Zealand
Digital transformation (DX) and security transformation (SX) go hand-in-hand.
DX is all about employing multiple digital platforms to run your business: public, private or hybrid clouds, software-defined networks, 5G, OT (operations technology) and IoT (internet of things).
SX, on the other hand, is about consolidating your security services into a coherent whole that eliminates gaps between DX services.
DX Challenges
The challenge is to protect each of your DX initiatives in such a manner so that you can monitor traffic (visibility), secure data and users (application security) and ensure uninterrupted access (secure connectivity) in a consistent manner.
Further, you need to ensure that your security services work in conjunction with each other, incorporate the latest threat intelligence and are flexible enough to be deployed regardless of which way your DX initiatives evolve.
SX Solutions
Currently, the only security vendor that can fully support your DX journey is Fortinet with their market-leading Security Fabric.
Three particular services – FortiCASB (cloud security access broker), FortiWeb-VM and FortiGate-VM – give you the tools to take advantage of all of the benefits of DX whilst enabling you to integrate consistent security into your distributed network.
An added advantage of Fortinet's Security Fabric is that most components can be deployed on an 'as a service' model that ensures rapid implementation and immediate outcomes, minimal CAPEX investment and complete integration with all other Fortinet security services.
Visibility and control
To manage risk, organisations need visibility and consistent security policies throughout the entire cloud infrastructure.
Fortinet's FortiCASB-Cloud utilises public cloud management APIs to monitor activity and configuration of multiple cloud resources.
This helps eliminate blind spots across an expanding attack surface and reduces exposure to business risk.
FortiCASB continuously evaluates configurations across regions and public cloud types whilst dynamically analysing activity inside the public cloud to identify potentially malicious activities.
Application security
Cloud-based applications for direct web access or as backend applications expand the attack surface.
Fortinet provides advanced application layer security controls via FortiWeb-VM.
This gives you the ability to secure web APIs and front-end web applications to protect against known and unknown threats.
FortiWeb is easy-to-use and delivers high accuracy powered by on-device machine learning capabilities.
In addition, FortiCloud Sandbox Service can be added into the mix to perform dynamic analysis of files and storage services in order to identify previously unknown malware.
Secure connectivity
As organisations take advantage of DX for mission-critical business processes, secure connectivity across the various environments is an absolute essential.
FortiGate-VM provides flexible and scalable offerings for traffic requirements and can secure multiple Gbps of VPN traffic.
FortiGate-VM's virtual security processor (vSPU) technology accelerates performance in both private and public clouds, enabling customers to confidently migrate their high-performing applications to the cloud.
Conclusion
DX is an opportunity. Not only does DX provide enterprises with faster and more wide-reaching touchpoints connecting staff and customers but it also provides organisations with an opportunity to transform their security services (SX).
You can't do one without the other.
As you investigate the various ways your enterprise can adopt DX and SX, you'll find that only Fortinet has the services that match your security requirements to protect your multi-cloud, SD network, OT, 5G and IoT initiatives.
About the author
Josh Alcock is Fortinet New Zealand's Principal Engineer and Cyber Security Strategist. As such, it is his business to know what's happening in the cybersecurity world and help enterprises secure their transitional networks without sacrificing speed, functionality or control.
About Fortinet
Fortinet (NASDAQ: FTNT) secures the largest enterprise, service provider, and government organisations around the world. Fortinet empowers its customers with intelligent, seamless protection across the expanding attack surface and the power to take on ever-increasing performance requirements of the borderless network - today and into the future. Only the Fortinet Security Fabric architecture can deliver security without compromise to address the most critical security challenges, whether in networked, application, cloud or mobile environments. Fortinet ranks #1 in the most security appliances shipped worldwide and more than 375,000 customers trust Fortinet to protect their businesses. Learn more at the Fortinet website, the Fortinet Blog, or FortiGuard Labs.
Fortinet Security Insights is a series of hard-hitting discussions of trends in the cybersecurity world, how they will affect your enterprise and what you should be doing to prepare for digital transformation.
Related stories
Top stories