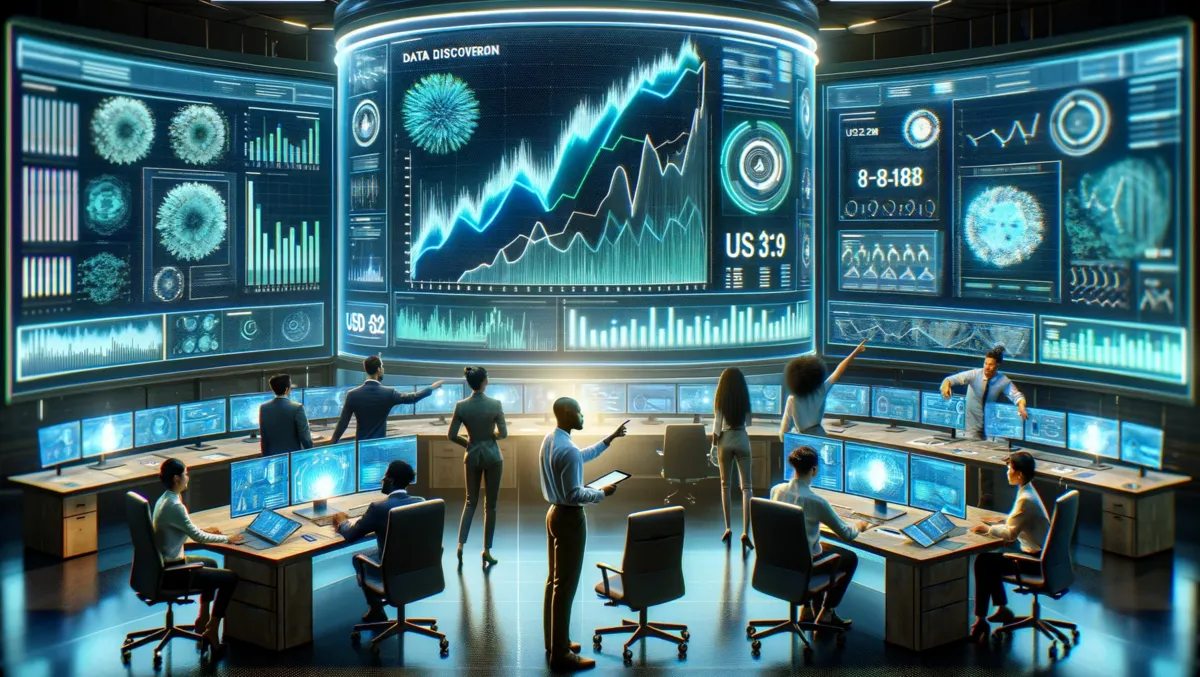 Data discovery market to reach USD $20 billion value by 2030
The global data discovery market size is on track to be worth USD $20.06 billion by 2030, projecting a compound annual growth rate (CAGR) of 15.65% throughout this period, according to Adroit Market Research. The expected value of the market in 2021 stands at USD $7.55 billion.
Data discovery is a methodology and toolset that assists users in finding, accessing, scrutinising, and analysing data to yield insightful knowledge and drive discerning decisions. It aims to empower business users, data scientists, and analysts to engage with data in a self-service manner, diminishing reliance on IT departments or technical specialists. Data profiling, an integral component of data discovery, involves analysing the structure, quality, completeness, and connections of data to aid users in evaluating its reliability and usefulness.
Data discovery tools often feature data visualisation capabilities in the form of interactive dashboards, graphs, and charts. This enables users to identify patterns, trends, and outliers more easily within vast datasets. The flexibility of these tools allows for recurrent investigation of the data, the construction of ad hoc queries for specific data subsets, and conducting specialised data analysis. This lends the ability to make precise inquiries about the data and obtain rapid responses.
As the popularity of business intelligence tools and methods surged across sectors, data discovery, a critical segment of BI, has played a significant role. It allows users to intuitively explore and visualise data, leading to insightful knowledge that has been instrumental in driving market growth. With the explosion of big data and the pressing need for advanced data analytics tools, demand for data discovery solutions capable of managing and interpreting vast volumes of data from multiple sources has spiked exponentially.
Organisations are realising the benefits of data-driven decision-making. Data discovery tools have democratised data access, increasing stakeholder involvement in analytical and decision-making processes. The momentum towards self-service analytics fostered the adoption of data discovery systems. Emergence of interactive and aesthetically pleasing data discovery tools have engaged users in data study more easily, eliciting useful insights.
The rise of cloud computing and the propensity for cloud-based solutions positively influenced the data discovery market. Cloud-based data discovery platforms offer scalability, flexibility, and accessibility to users across locations. These technologies are particularly essential for industries dealing with sensitive data, assisting in meeting regulatory compliance requirements. The incorporation of advanced analytics and artificial intelligence capabilities, such as natural language processing and machine learning algorithms, has enhanced data exploration and analysis.
North America, particularly the United States, was amongst the key markets for data discovery, with its strong focus on technological innovation and its established presence in the IT sector facilitating swift adoption of data discovery solutions. Industries such as banking, healthcare, and e-commerce actively utilise data discovery solutions to augment business intelligence procedures.