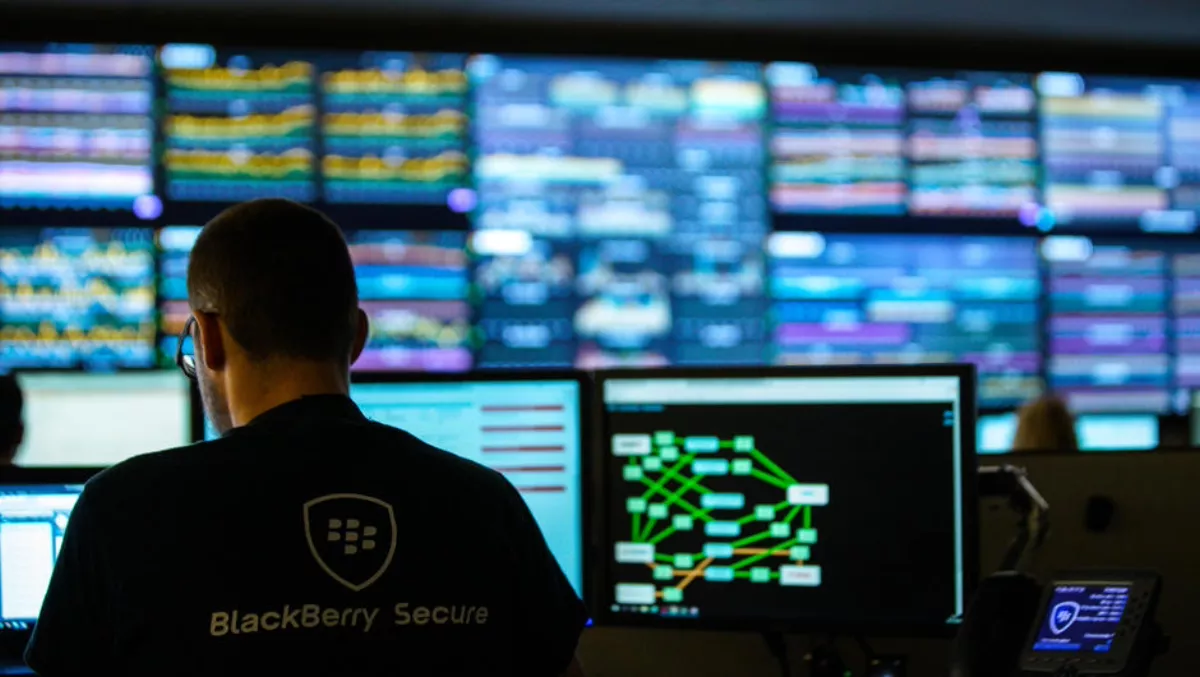 Compass Health deploys BlackBerry endpoint management for mobile security
FYI, this story is more than a year old
BlackBerry has announced that primary healthcare management company Compass Health will secure and manage a fleet of mobile devices using BlackBerry Secure Software.
The deployment will enable the organisation to provide a trusted mobile working environment for healthcare staff who work in the field.
Compass Health, in operation since 1995, has 60 general practice teams and a number of other healthcare providers in its jurisdiction.
The company is using BlackBerry Unified Endpoint Management (UEM) to address its cybersecurity and regulatory requirements, protecting data integrity and providing assurance to the company's wide network of healthcare partners, with the ultimate goal to help improve patient outcomes.
BlackBerry global healthcare industry lead Sara Jost says, "Digital technology is rapidly changing how healthcare practitioners treat patients and deliver enhanced and more affordable health services for citizens.
"At all stages of transformation, as more data is shared for progress, it must also be protected for patient privacy.
Compass Health chief information officer Alistair Vickers says, "Our company works closely with various government departments and is bound by many laws to protect all datasets held, managed, distributed and reported on.
"We had full confidence in the security capabilities of BlackBerry to provide a solution that would meet healthcare regulation requirements while enabling our employees to operate on the move with the freedom of secure communications from anywhere.
With 120 employees providing care to around 313,000 people in the Wellington, Porirua, Kapiti and Wairarapa regions, Compass Health needed a flexible mobile solution to enable nurses, clinicians and support staff to collaborate with a wide network of health care providers, partners and communities.
Compass Health wanted to reduce the risk of data breaches with a secure environment to share files and patient data throughout the network, with the capability to secure and track data if shared outside the firewall.
Multi-platform BlackBerry UEM provides Compass Health with device, app and content management with integrated security and connectivity for a fleet of Android and iOS devices.
It delivers complete endpoint management and policy control, which is critical when dealing with the sensitive information like patient health records.
The seamless deployment of staff devices, supported by BlackBerry channel partner ISEC7, was aided by the Samsung Knox Mobile Enrolment and Apple Device Enrolment Programs.
These both fully integrate with BlackBerry UEM and provide a fast, streamlined way to deploy corporate-owned devices.
Vickers says, "By making it easier for our staff to collaborate, BlackBerry UEM will allow us to further engage a wide range of health professionals and help provide the best possible treatment for our patients.
"With secure devices in their hands, our staff can be more confident that information is not compromised when in the field.
"Also, as the work applications aren't invasive, we can provide a mix of devices that both gives staff privacy and secures confidential information.
This news comes as The Ministry of Health (MoH) and the Health Research Council of New Zealand (HRC) announced recently it will conduct a review of a broad range of healthcare issues, with a view to futureproof health and disability services.
By securing valuable and sensitive personal health information and enhancing the ability for caregivers to work from anywhere, Compass Health is already helping to address the government's objectives by creating new efficiencies that will help them allocate resources where they are most needed.
Recently, Melanoma Institute Australia, which pioneers prevention and cure of melanoma through innovative world-class research, treatment and education programs, also announced it is using BlackBerry Secure software to help advance patient outcomes.
It has successfully trialled BlackBerry Workspaces as its secure file storage and collaboration platform for Melanoma Institute clinicians, researchers and external contributors in the network, including scientists and doctors based at different hospitals.