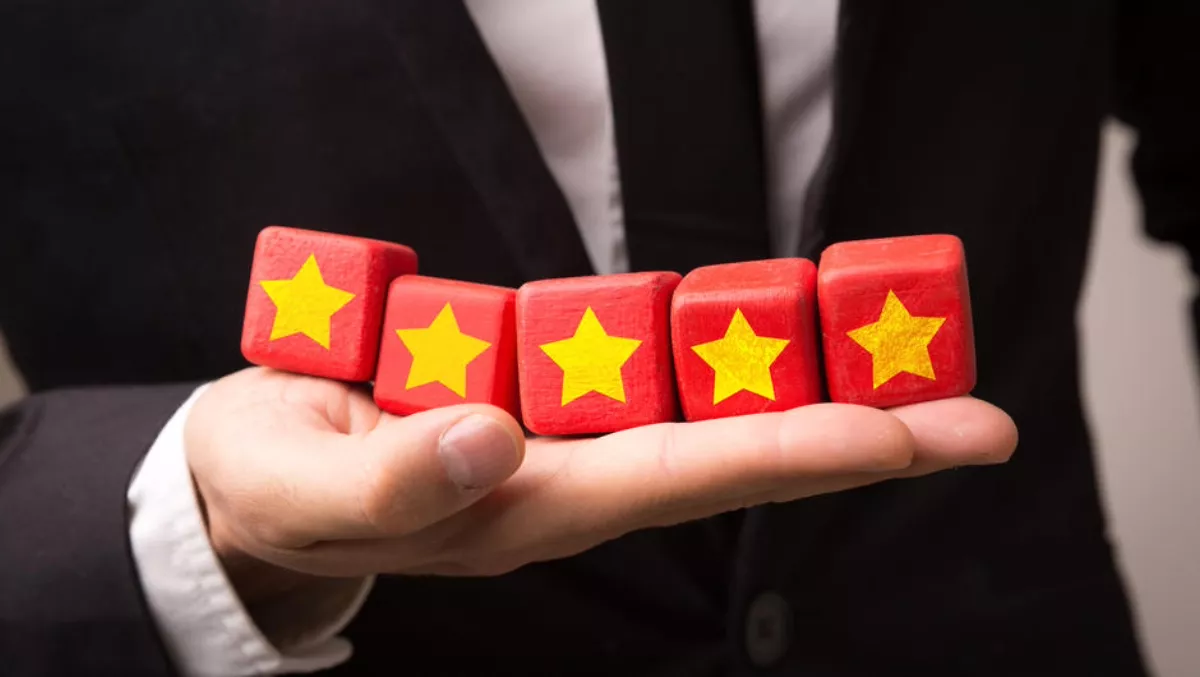 Building customer trust is paramount as data breaches become more common
FYI, this story is more than a year old
As digital transformation accelerates, we are seeing an explosion in the collection of personal data and consequently, important discussions around consumer trust.
This issue was publicly highlighted with the revelation that data firm Cambridge Analytica collected the information of up to 87 million Facebook users (including 64,000 New Zealanders) and allegedly used it to influence voter opinion.
In New Zealand, the Privacy Commissioner John Edwards encouraged those who were concerned about the security of their information to take their own steps (i.e. delete their Facebook account) to protect themselves.
And of course, it's not just social media which is collecting personal data. An Accenture global survey of nearly 600 business executives found 80% of companies collect personal data directly from individuals, with a third of them using connected devices to collect this data.
At the same time, consumers are becoming increasingly aware of their limited ownership over personal data; as enterprises use complex End User License Agreements to share and even generate revenue from consumer information without including the individual.
Another Accenture global report found many (56 percent) consumers will share information if they can be guaranteed data-protection safeguards are in place. Their concerns are legitimate. Major data breaches are regular occurrences now, affecting millions of consumers.
In New Zealand, 19% of businesses have experienced downtime due to data security breaches within the last year, according to IDC's Security Heatmap released in March.
New Zealand CEOs and CIOs are becoming acutely aware they will be challenged to maintain their enterprise's digital vision, while addressing security concerns, according to IDC. And New Zealand data breach notifications are expected to become mandatory this year, which will put the issue at the top of the list.
To build the customer trust that the digital age demands, companies need to elevate this issue to the C-suite, if they haven't already. Assign a leader capable of bringing different functions of the business together to create a strong transparent framework, built on ethical standards.
Digital trust is no longer solely about firewalls and encryption. It reflects an organisation's character. As such, identify its many elements—from how data is secured, managed and shared, to how ethical standards are created and enforced, to how credibly and reliably the company delivers on its promises. Strengthen each component to win the confidence of every customer.
Building trust with consumers is, at its core, about building relationships. Give customers something in return for their personal data. Capture only what is necessary, be transparent about what you are doing, and use that information to enhance the customer experience.
Finally, empower customers by allowing them to set their preferences for data sharing.
Data security and digital trust cannot be managed in isolation. They must be at the centre of customer strategies, operating models and even product development. Foster collaboration among groups focused on digital disruption, data management, customer experiences and other business areas to work out the value exchange and forge stronger customer connections.
Encourage teams to embrace the concept of "privacy by design" and consider privacy management at the beginning of any new project.
If consumers distrust one company in the value chain, they distrust all companies in the value chain. Establish common ethical standards, technical safeguards and holistic controls for all participants. Select partners that share your commitment to digital trust.
New Zealand businesses, just like their global counterparts, are banking on the opportunities afforded by digital technologies and new forms of customer engagement. A lack of digital trust can quickly derail those ambitions.
Build trust across the whole organisation, embed it in your DNA and in turn, this will make your business future-ready, resilient – and set up for success.
Article by Accenture New Zealand technology practice leader Mary-Anne McCarthy.
Related stories
Top stories