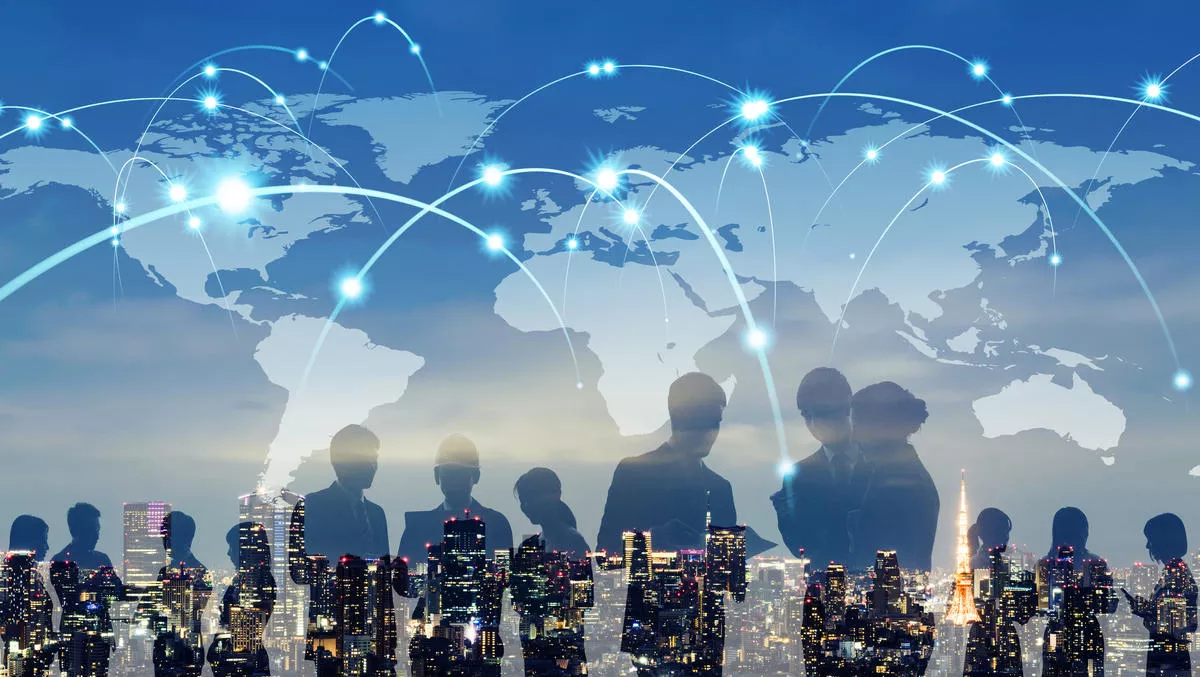 BlackBerry and Android partner up to secure Android 11
FYI, this story is more than a year old
BlackBerry has announced a new partnership with Android to enable increased productivity and security for Android 11 customers.
The partnership means BlackBerry and Android customers will benefit from a versatile and secure platform for enterprise mobility.
"Android 11 delivers a suite of new capabilities focused on user productivity and privacy. Together, BlackBerry Spark Suite and Android Enterprise unlock the powerful new capabilities of Android 11 supporting a broad range of users and use cases, resulting in increased productivity while complying with security requirements in the most demanding market segments," the companies say in a joint statement.
BlackBerry Spark Suite includes a comprehensive Unified Endpoint Security (UES) layer that works with BlackBerry Unified Endpoint Management (UEM) to deliver Zero Trust security with Zero Touch experience.
What's New with Android 11
The Android operating system powers over 2.5 billion monthly active devices all around the world. Android 11 introduces new capabilities that strike a balance between corporate security and user privacy. BlackBerry Spark Suite, together with Android 11, provides a secure end to end mobility platform based on the Android Enterprise 'work profile' which can be configured on corporate owned and personal devices.
The Android Enterprise work profile securely separates business information from personal data, protecting corporate data and maintaining user privacy. In Android 11, the work profile brings the same leading privacy protection of the work profile on employee-owned devices to company-owned devices. This is delivered in Android 11 by new capabilities for the work profile on company owned devices, which replaces Corp Owned Personally Enabled (COPE) on Android 10 and earlier.
With BlackBerry Spark Suite, COPE users who upgrade to Android 11 will be migrated to the new work profile experience. With work profile on company-owned devices, IT can define policies that impact the work profile and ensure that corporate data remains secure (e.g.: work profile password complexity, camera usage, wiping work profile data on lost devices) but they will not have any visibility into personal apps and data (e.g.: reset device password, app management outside work profile, personal VPN usage).
Android 11 introduces new work profile improvements, many of which are features focused on work/life balance. With Android 11, users can disconnect from work easily and seamlessly by setting a daily schedule to pause the work profile and turn it back on. With Android 11, if sanctioned by IT, work and personal apps can now be connected, enabling new experiences that combine work and personal data; for example, a combined work and personal calendar. The work profile keeps work and personal separate by default, but with Android 11, trusted apps can communicate across the profile boundary. Both IT and users must consent to allow an app to connect, enabling IT security and maintaining user privacy. Android 11 also includes improvements to alert users when the work profile is paused, including a new message showing what features are currently unavailable. Also, for more seamless access across profiles, with Android 11, users can turn on the work profile without entering a work passcode if it's the same as their device passcode.
Android 11 no longer supports legacy Device Administrator (DA) management APIs. BlackBerry Spark Suite Android 11 activations will be solely based on the modern Android Enterprise framework. Although earlier Android versions will continue to support DA as an option, IT Admins are encouraged to migrate their device fleet to Android Enterprise to take advantage of enhanced security and management capabilities.
BlackBerry Spark Suite and Android 11
The BlackBerry Spark Suite is designed to secure people, devices, networks, and applications. BlackBerry Spark Suite together with Android Enterprise provides advanced endpoint management and security capabilities, complying with the requirements of the world's most security conscious organisations while enabling user productivity and privacy.
BlackBerry's comprehensive suite of solutions for Android 11 includes:
BlackBerry Unified Endpoint Management is available in cloud and on-prem configurations with support for all Android Enterprise deployment modes: work profile, work profile on company-owned device, fully managed device, and dedicated device. BlackBerry UEM cloud or on-prem configurations allow IT to secure and manage a diverse user community that could include knowledge workers and frontline workers with corporate owned and BYO devices.
BlackBerry Cyber Suite uses the power of predictive artificial intelligence (AI) and machine learning (ML) to provide Zero Trust based mobile threat defense across the full spectrum of Android devices, ownership models and apps. BlackBerry Cyber Suite provides complete security by preventing breaches and safeguarding against sophisticated threats while continuously authenticating users with dynamic security policies, all avoiding user interruption and negative impact on productivity.
BlackBerry Connectivity provides a true IP network interface on Android devices, replacing costly and complex VPN infrastructure for secure, scalable end to end access to critical business data.
BlackBerry Dynamics is an enterprise applications platform designed to improve user productivity through BlackBerry-bundled Android applications, including BlackBerry Work, a range of third-party Android ISV solutions, and an SDK to enable enterprise customers to build secure custom applications.
BlackBerry SecuSUITE for Android enables highly secure mobile voice communications, certified for classified environments.
BlackBerry AtHoc is a networked crisis communication platform which allows corporations and government agencies to communicate and collaborate securely with their personnel and with other organisations. BlackBerry AtHoc offers a whole new level of protection for employees and gives leaders the information they need to make critical safety decisions.