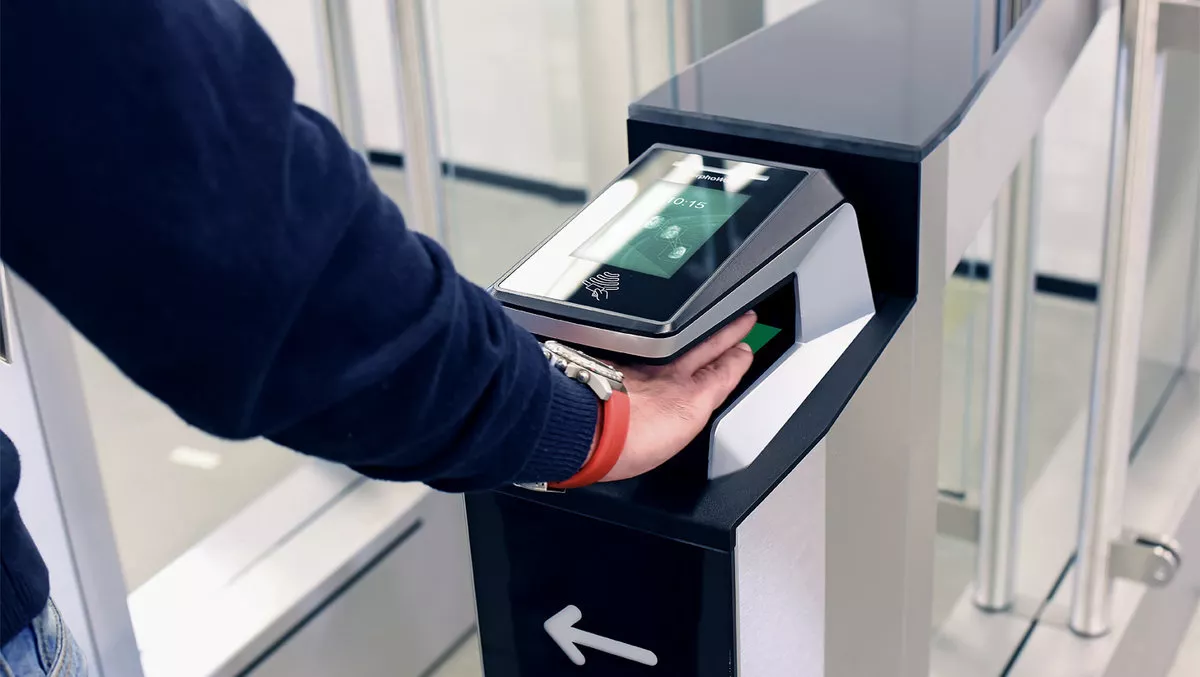 Biometric speedgate comes to New Zealand and Australia
FYI, this story is more than a year old
A secure speedgate utilising advanced biometric technology is now available in Australia and New Zealand for customers with a public facing office or headquarters looking for advanced entrance security.
The new offering features the Centaman Entrance Control EasyGateSPT speedgate with an integrated IDEMIA MorphoWave biometric finger scanner, and is best suited for government, corporate or leisure businesses, according to a statement from Centaman Entrance Control.
Biometrics is a growing area of the security industry, with fingerprint scanners now available on modern smartphones and the technology being incorporated into many other security offerings. In fact, according to a 2018 report by Grand View Research, the global biometrics market is pitched to grow from US$14.4 billion in 2017 to US59.31 billion in 2023. Of this, the Asia-Pacific region will account for a significant portion of market growth.
Centaman Entrance Control general manager Michael Bystram says their new offering reduces the need for security personnel and cards, and fits into both small and large spaces.
When it came to designing the speedgate and incorporating biometrics, Bystram highlighted that it was important to consider how the technology would work in different conditions.
According to Bystram, one of the key features of the integrated scanner is that it works without physical contact, thus reducing hygiene issues and enabling it to operate in humid or wet environments. Biometric scanning technology has been problematic in environments such as leisure facilities and aquatic centres where condensation and humidity levels are high, as this can hinder the accuracy of the scanner, Bystram says.
He says, "This is a fast and secure solution for government facilities, corporate offices and premium leisure facilities wanting reliable and high-quality entrance control that works well in all environments. It removes the need for staff and other authorised visitors to carry access cards and reduces the risk of unauthorised visitors using stolen access cards to access a facility.
The EasyGate SPT speedgate features a narrow pedestal and can also be configured with taller 1,800mm glass barriers for more enhanced security.
Centaman Entrance Control focuses on technologically enhanced entrance security, including speedgates, tripod turnstiles, swing gates and secure door portals.